Last Updated on August 3, 2022 by Carol Gillette
Alternative to Meds Editorial Team
Medically Reviewed by Dr Samuel Lee MD
Table of Contents:
Alternative to Meds Center offers safe and comfortable remeron tapering, titration, and weaning programs. For some, using antidepressants can quickly devolve into a nightmare of such suffering that it might lie outside of the ability of an outpatient setting to resolve.
The most common reason people seek to stop Remeron (generic mirtazapine) is that its side effects begin to outweigh any perceived benefits. If so, getting off Remeron may be the only logical choice where the drug has failed in expected treatment results.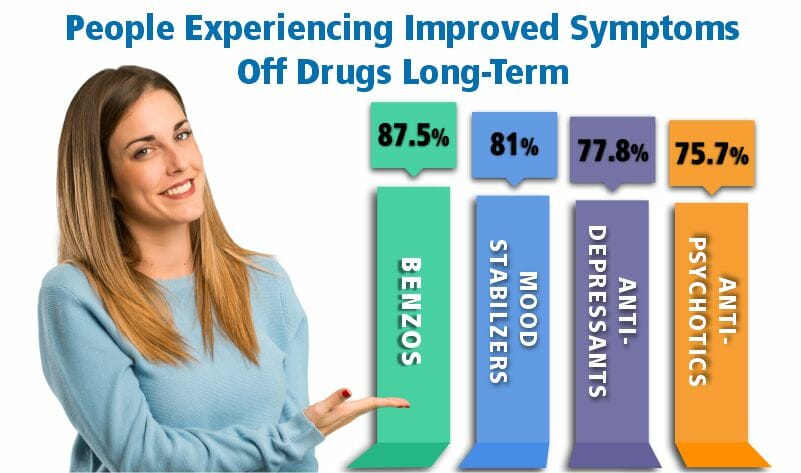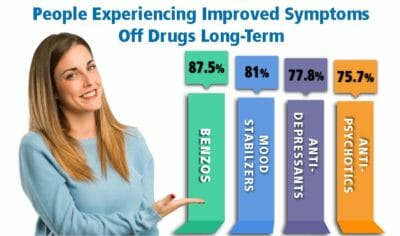 Alternative to Meds has been the authority on antidepressant tapering for nearly 20 years now. Our historical success is now documented in published evidence. Even if the person had what might be considered highly atypical medication reaction symptoms, these same symptoms are much more common than one might think. The reason we specialize in these symptoms is that many of us trained professionals at the center have also had to endure them ourselves in order to become effective guides on this journey to wellness.
This video is of a woman who came to ATMC years ago in a highly compromised state. She could barely walk, was on benzos and antidepressants, and could not even imagine working as the professional she once was. She became medication-free, gained the ability to power walk easily, and she has been consistently working as a professional counselor now in the years since she has graduated.