Benzodiazepines (BZD, BZs, "Benzos") require special expertise to withdraw from properly…not just a "drug rehab."
You probably know that just coming off your benzos is not going to be enough…..because without them you feel like life is unbearable. Specializing in this exact population for 15 years has given us a huge volume of information and a long track record of success.

We Truly Are Benzo Experts …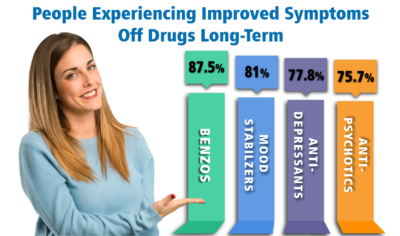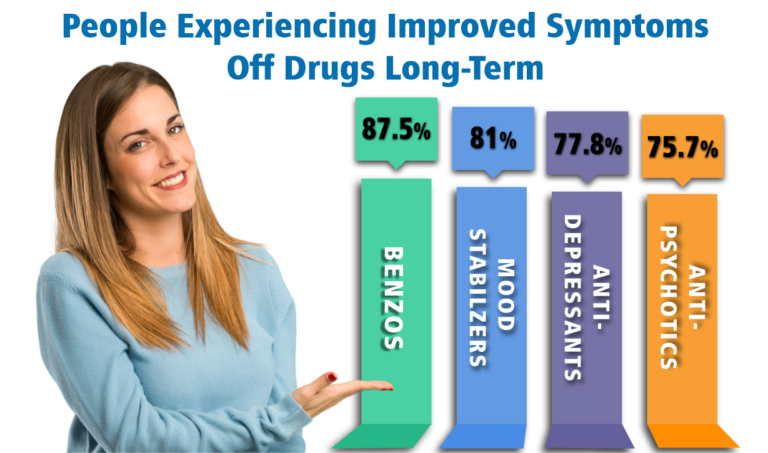 Alternative to Meds has published evidence with Benzodiazepine withdrawal. We tracked for up to four years and published the success of over 100 formerly medicated participants and found that not only did this overwhelming majority stay medication-free, but felt better symptomatically off the benzos.