Last Updated on June 29, 2022 by Carol Gillette
Alternative to Meds Editorial Team
Medically Reviewed by Dr Samuel Lee MD
Table of Contents:
Natural alternatives to Zoloft can avoid the host of short-term and long-term side effects that come along with the prescription.6 Alternative to Meds non-drug-based antidepressant alternatives for depression are in alignment with a growing field of what is termed complementary and alternative medicine (CAM). This article will focus on the more evidence-based aspects of Zoloft alternatives
Zoloft is often prescribed without any real biological or medical testing.7 Because of this, it is highly possible that physiological or therapeutic things were missed that may have been contributing to the depression.19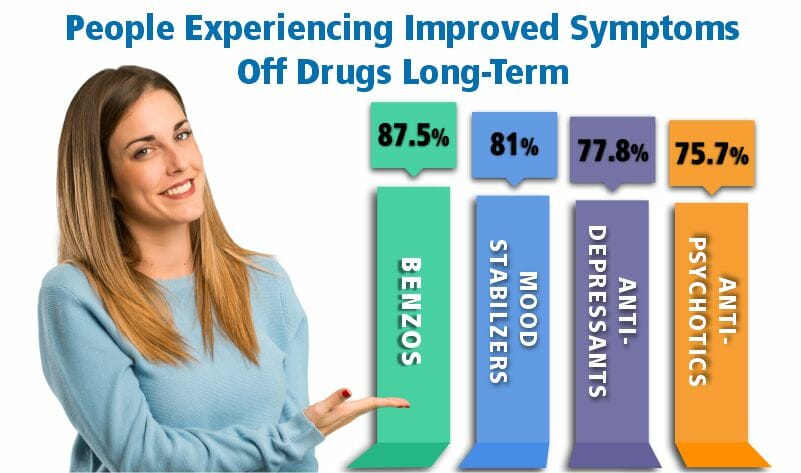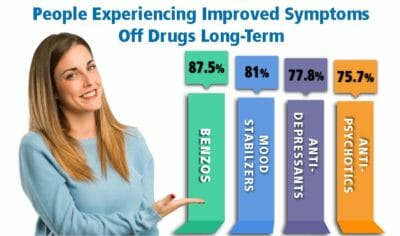 Alternative to Meds has been primarily invested in antidepressant alternatives for over 15 years. Using Holistic and Environmental Medicine, we have published evidence demonstrating that more than three-quarters of our clients coming off antidepressant medication, such as via Zoloft tapering, and replacing medications with a holistic lifestyle have fewer and less intense symptoms, and feel much better than they felt while medicated.
Many persons coming to Alternative to Meds Center believe that they cannot be helped. They have been tossed around and put on so many drugs, and generally seen themselves get worse and worse yet believing they have tried everything. This video is of a woman who had been on antidepressants and benzodiazepines for decades. She became unable to work and almost unable to even walk. After eliminating these medications and doing the Alternative to Meds program, she could hike 1½ hours and even successfully resumed her career of professional counseling. The story is riveting and we encourage you to watch so that you can gain hope for your situation.