Last Updated on June 21, 2022 by Carol Gillette
Alternative to Meds Editorial Team
Medically Reviewed by Dr Samuel Lee MD
Table of Contents:
Natural Prozac alternatives may be able to provide significant relief without having to incur side effects associated with antidepressant medications such as Prozac®.7
The medical community has expressed a growing interest in exploring natural remedies for depression. Alternative to Meds Center has been successfully helping people with mental health challenges and medication-related issues using Complementary and Alternative Medicine (CAM) for a decade and a half. We are here to help.

Natural Prozac Alternatives?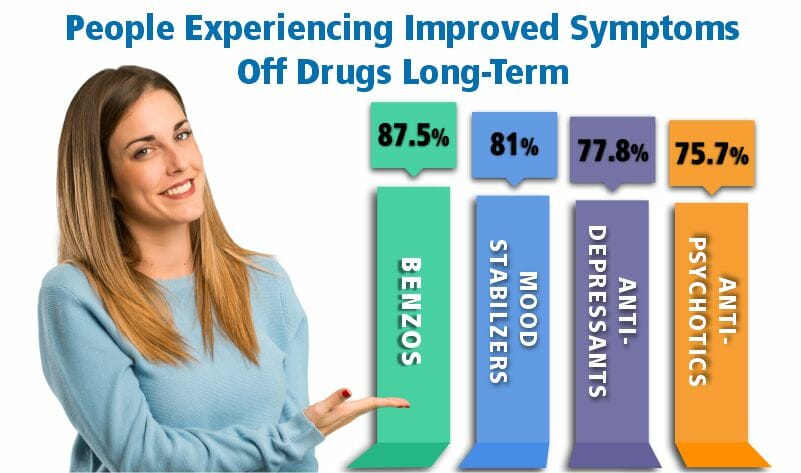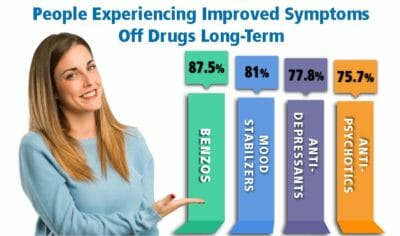 Alternative to Meds has been primarily invested in guiding clients toward alternatives to prescription medication and we've been doing this for over 15 years. Using Orthomolecular, Holistic and Environmental Medicine, we have published evidence showing that over 77% of clients who we helped to discontinue antidepressants, and then replace drugs with choices such as transitioning to a holistic lifestyle have overcome their original symptoms, and are feeling better than they ever were on Prozac.
Overview of Antidepressant Alternatives
There are a number of different alternatives to Prozac for depression or other symptoms. Prozac, also known as fluoxetine, is part of a group of drugs called selective serotonin reuptake inhibitors (SSRIs) that are frequently prescribed to treat depression and other mental health conditions.22 There are a number of Prozac side effects that may occur from taking this drug.3 And in many cases, mental conditions don't resolve by taking antidepressants.11 Fortunately, antidepressant alternatives to Prozac are available for those who want to avoid side effects or unsatisfactory results from drug-based therapy. At Alternative to Meds Center, we believe that there are effective alternative solutions besides continuing to be medicated with prescription depression drugs. We employ effective alternatives to Prozac for anxiety, depression, and other mental health problems, and have done so successfully for more than 15 years.
Many of our patients who were considering alternatives to Prozac for anxiety or depression claim that their doctor wanted to keep them on medication by suggesting another similar drug. This is likely because doctors get little to no education in nutrition or other alternative treatments for depression during their medical education.8 Doctors often prescribe multiple pharmaceutical products such as SSRIs — Paxil® (paroxetine), selective norepinephrine reuptake inhibitors (SNRIs) such as Cymbalta® (duloxetine), tricyclic antidepressants such as Elavil® (amitriptyline), and monoamine oxidase inhibitors (MAOIs) such as Nardil® (phenelzine).9 All of these drugs can come with their own side effects and may be similarly ineffective. These medications can cause dependence and will cause withdrawal symptoms when discontinued. This is the trap that keeps many stuck on the endless prescription. However, Antidepressant withdrawal can also be eased by using natural alternatives for mental wellness.10,11