Last Updated on December 21, 2020 by Carol Gillette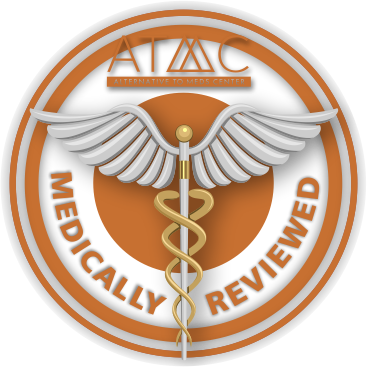 Alternative to Meds Editorial Team
Written by Diane Ridaeus
Medically Reviewed by Dr Michael Loes MD
Table of Contents:
Morphine is an opiate primarily sourced from the straw of opium poppy plants and has been used for pain relief since the early 1800s. Roughly 70 percent of the morphine produced today is used to make synthetic opiates such as Oxycodone. As a Schedule II drug, there is a high risk for morphine addiction. Use with other opiates or CNS depressants presents risk for overdose.
Over 50 percent of the world's morphine supply is consumed by Americans.1 Globally, the use of morphine has increased sixfold between 1991 and 2010. The opiate crisis has not yet been brought under control, and we see that many people continue to struggle with addiction to opiates such as morphine.
How Is Morphine Used?
In general, morphine and similar drugs are used not only as aids for physical pain, but those who are drawn to long-term opiate use often suffer from emotional pain or hypersensitivity. Morphine acts as a buffer on both pain and emotions, and can quickly lead to dependence.
Morphine is a prescription drug but also has high potential for abuse due to the euphoria and relaxation effects that it causes.
It is highly recommended that one research a drug as thoroughly as possible before starting or stopping to avoid any serious health risks. One can plan for the safest navigation possible through withdrawal side effects that may result if tolerance, dependence or addiction has developed.
While injections of morphine are not uncommonly used in a hospital setting for chronic and severe pain, it is sometimes given in a form that can be used at home. Patients should become as knowledgeable as possible about any medication that is being used regularly to ensure that any health risks can be avoided.