Last Updated on October 2, 2021 by Carol Gillette
Alternative to Meds Editorial Team
Medically Reviewed by Dr Samuel Lee MD
Antipsychotics may have been a necessary intervention during a crisis, but there are antipsychotic alternatives that may provide a substantial number of persons other options besides being on prescription medications for life. In many cases of psychosis, Alternative to Meds Center has found that there are combinations of diet, drug use, and even genetic variabilities that were likely involved in events leading up to the crisis. When those, and other lifestyle factors are addressed, we have often found that people can reduce or eliminate reliance on antipsychotic or mood-stabilizing medications.
Require Antipsychotic Meds?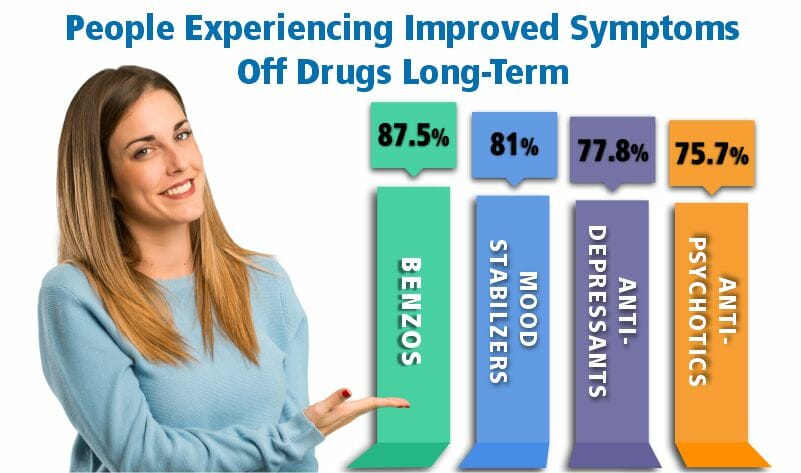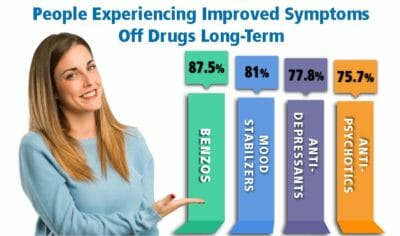 Alternative to Meds has been the world expert on antipsychotic withdrawal for over 15 years. We invite you to review our published evidence regarding the documented success of our treatment programs. The issues underlying psychosis, as well as mania and even sleep disorders, can often be addressed without resorting to toxic drugs or other harmful treatments. We have found that in many cases, medical conditions may have been mistaken as mental health issues, or that the original factors contributing to the crisis have changed, or maybe that they were misdiagnosed when, for example, drug-use contributed to the situation.
Predispositions for Antipsychotic Use
At Alternative to Meds Center, we provide antipsychotic alternatives within a comprehensive treatment plan uniquely designed for each client.
There are a few things we see that create a predisposition for antipsychotic use:
Previous use (and abuse) of ADHD medications 7
Use of recreational stimulants such as cocaine and methamphetamines 8
Long-term use of other medications such as antidepressants and benzodiazepines that have stopped working 9
Possibly there may be a relationship with the COMT genetic polymorphism 10,11
Reactive hypoglycemia 12,13
Cannabis use, including dabs or other concentrated products, and the inability to break down the fat-soluble cannabinoids.14,15,16
It may be possible to adjust any such precursory elements to the advantage of the patient's well-being and result in a much more manageable life … potentially without the use of antipsychotics. Abusing ADHD medications and using recreational stimulants, for example, could be contributors to a manic break — especially if the person is not sleeping, or has a poor diet. The COMT genetic polymorphism along with other biomarkers may create an inability to metabolize dopamine effectively.10,11 Blood sugar instability alone can cause psychosis.12,13 And for those on antidepressants and benzodiazepines that are graduating to antipsychotics 9 — have they changed their lifestyle choices, eating habits,17 or unpoisoned themselves from neurotoxins? 18 These potential contributors to symptoms are all areas of interest that can be explored and adjusted.