Dr. Samuel Lee, MD
Psychiatrist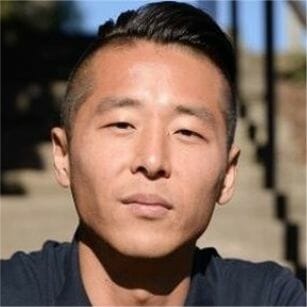 Dr. Lee is a board-certified psychiatrist, specializing in a spiritually-based mental health discipline and integrative methodologies. He graduated with an MD at Loma Linda University School of Medicine and did a residency in psychiatry at Cedars-Sinai Medical Center and University of Washington School of Medicine in Seattle. He has also been an inpatient adult psychiatrist at Kaweah Delta Mental Health Hospital and the primary attending geriatric psychiatrist at the Auerbach Inpatient Psychiatric Jewish Home Hospital. In addition, he served as the general adult outpatient psychiatrist at Kaiser Permanente. He is board-certified in psychiatry and neurology and has a B.A. Magna Cum Laude in Religion from Pacific Union College. His specialty is in natural healing techniques that promote the body's innate ability to heal itself.
Dr. Lee was the former medical director at Alternative To Meds Center and now serves as a reviewer for our medical content on the web and as a consultant. Through an emphasis on breathwork and other natural healing techniques, he helps residents to feel empowered to overcome their programming, conditioning, and traumas so that they can realize the greatness that lies within themselves. He empowers each resident to discover the best version of themselves. He educates clients about the natural healing modalities that can treat the root cause of their issues, rather than focusing on symptomatic management. His goal is to give clients tools to take them to the next step on their healing journey so that they are empowered to treat themselves. He also helps clients to overcome the stigma of their programming of diagnoses and helps them to see beyond labels. By treating the root cause, he helps clients to see the true cause of their illness rather than the labels they may have been given previously. He enjoys working at ATMC because of the passion that all staff members have to help residents to succeed in their goals. He also enjoys the family environment of the team and the positive intention and commitment of each staff member to truly help residents get better.
Medical Disclaimer:
Nothing on this Website is intended to be taken as medical advice. The information provided on the website is intended to encourage, not replace, direct patient-health professional relationships. Always consult with your doctor before altering your medications. Adding nutritional supplements may alter the effect of medication. Any medication changes should be done only after proper evaluation and under medical supervision.