Valium (benzodiazepine) overdoses are a serious problem which is why it is critically important to seek out Valium alternatives treatment.
We have the needed expertise to design effective, natural Valium alternatives treatment protocols, customized to your specific situation.

Are you feeling alone in this struggle? So did we.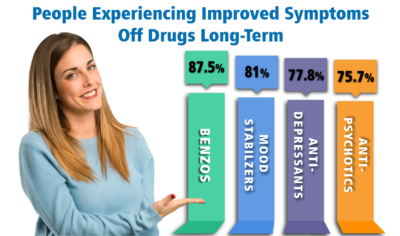 Alternative to Meds has been the expert on Valium withdrawal for over 15 years. We have published evidence regarding our clients' tremendous success. Some people are less affected by withdrawing from benzodiazepines, but others do suffer horrendous reactions. These are harsh and pervasive medications and without proper help, consequences can last for years. Our aim is to help mitigate and resolve these negatives and using alternatives to antidepressants, provide real relief without the backlash. Each person is unique and needs to be treated as such.