Last Updated on August 4, 2021 by Diane Ridaeus
Alternative to Meds Editorial Team
Medically Reviewed by Dr Samuel Lee MD
Interest in benzodiazepine alternatives has skyrocketed as the benzo crisis looms ever larger.6 Typically women are taking twice the amount of anti-anxiety medications compared to men,7 but women and men from all walks of life have been embroiled in this battle. Finding ways to safely extricate oneself from this insidious epidemic is needed now more than ever.
Benzodiazepines are in a class of drugs where someone can actually die withdrawing from them, when attempted in an unsupported way.8 Though death is a real possibility, it is relatively rare. More common is when protracted withdrawal inflicts a struggle for extended periods of time, even years, with some pretty horrendous fallout.9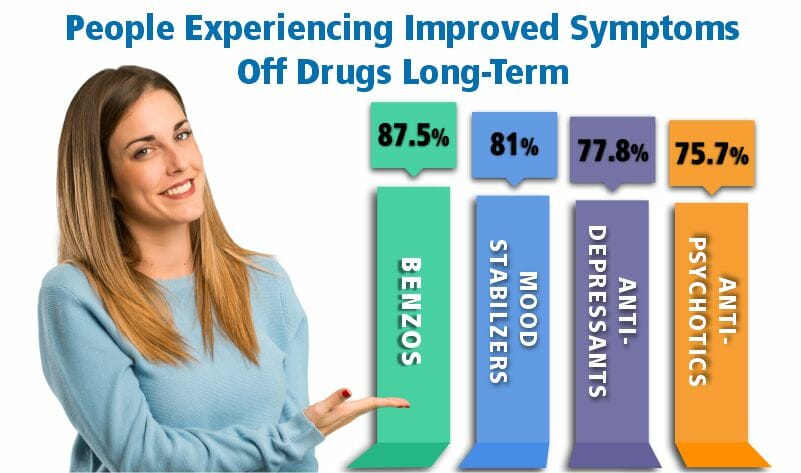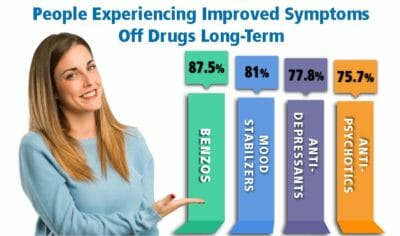 We invite you to look over our published evidence on helping our clients implementing alternatives to benzodiazepine drugs. For those who have had difficulty stopping benzos, we provide neurochemistry support through rehabilitating neurochemistry naturally. We are aiming for better natural mental health without drugs. These are sometimes goals that require time and patience, but we have helped thousands of clients and can likely help your situation as well.