Our content for the website is medically based and meets the highest of standards. For this, we have medically credentialed authors, and medically or otherwise professionally trained reviewers to ensure that we are providing content that is expected from a medical authority website.
---
Lyle Murphy
Founder of ATMC
Lyle Murphy is the founder of Alternative to Meds Center. Lyle did his pre-med scholastics at West Georgia University receiving the only recommendation for advancement to medical school in his class. Though accepted to Emory Medical School, he instead chose to attend Life University school of Chiropractic because of their naturalistic approach.
Immediately after completion of chiropractic school, Lyle suffered a low blood sugar event that resulted in a crisis. Hallucinating for no known reason, Lyle was justifiably concerned and went to the emergency room. While at the hospital and trying to differentially diagnose himself, Lyle insisted on a blood sugar test as it seemed the only logical conclusion. The result was 39 mg/dL, which is deathly low, yet, instead of the hospital appropriately treating an obvious medical situation, he was given a Haldol injection and soon after dropped into a low blood sugar coma for 2 weeks. He suffered stroke-like residuals and had to re-learn how to talk, walk, and communicate all over again without any professional help or hope. Still highly impaired after ten years and looking forward to, at best, living a disabled life, he made a full recovery after engaging in some of the modalities similar to those offered at Alternative to Meds Center. This gave him a potent exposure to how inadequate the mental health system truly is.
He has since dedicated his life to holistic mental health and furthered his education to receive a post-doctoral certificate from SpiritMed in environmental medicine. He trains doctors in medication reduction techniques and has authored much of the philosophy of Alternative to Meds.
---
Dr. Julia Britz, NMD
Naturopathic Doctor
Julia Britz is a licensed naturopathic doctor who received her training from Bastyr University in San Diego, CA. She specializes in supporting people who are struggling with mental health issues such as anxiety, OCD, and eating disorders; as well as chronic illnesses such as autoimmunity and mold toxicity. Her passion for working with individuals suffering from these lonely conditions is that she, too, was a "hopeless case," but got better.
Dismissed by doctors, she was told over and over there was nothing else she could try beyond pharmacotherapy, and so was inspired to create MyOCDdiary.com, a site dedicated to documenting the daily life of OCD and related disorders. Through this project and holistic therapies, she found new levels of wellness, and in 2014 did a TED talk called "MyOCDdiary: an imperfect story."
She utilizes natural and integrative modalities including targeted amino acid therapy, peptide therapy, micronutrient therapy, NAD+ and IV therapy, botanical medicine, and epigenetic analysis. Dr. Britz listens to her patients and respects where each person is on their healing journey. She understands that each individual has unique needs and she is passionate about finding creative ways to support them and optimize their health. She is passionate about the work being done at ATMC, by the healthcare team and the residents, because true healing happens when we all heal together.
In her personal life, Dr. Britz loves to paint, go backcountry camping with her siblings, bake and explore ghost towns. Originally from Las Vegas, she now enjoys living in Arizona with her adorable cat, Icky Thump.

---
Dr. Michael Loes, MD
Internal Medicine, Addiction and Pain Medicine
Dr. Michael Loes is board-certified in Internal Medicine, Pain Management, and Addiction Medicine. He holds a dual license in Homeopathic and Integrative Medicine. He obtained his medical doctorate at the University of Minnesota, Minneapolis, MN, in 1978. Dr. Loes performed an externship at the National Institute of Health for Psychopharmacology. Additionally, he is a well-published author including: Arthritis: The Doctor's Cure, The Aspirin Alternative, The Healing Response, and Spirit Driven Health: The Psalmist's Guide for Recovery. He has been awarded the Minnesota Medical Foundation's "Excellence in Research" Award.
He was the medical director of ATMC between 2014 and 2016. He now is a consulting physician and provides relief for the current medical director. Prior to Alternative to Meds Center, he was a medical provider at Hazelden.

---
Dr. Samuel Lee, MD
Psychiatrist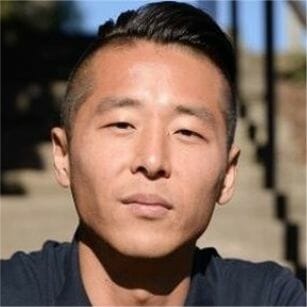 Dr. Lee is a board-certified psychiatrist, specializing in a spiritually-based mental health discipline and integrative methodologies. He graduated with an MD at Loma Linda University School of Medicine and did a residency in psychiatry at Cedars-Sinai Medical Center and University of Washington School of Medicine in Seattle. He has also been an inpatient adult psychiatrist at Kaweah Delta Mental Health Hospital and the primary attending geriatric psychiatrist at the Auerbach Inpatient Psychiatric Jewish Home Hospital. In addition, he served as the general adult outpatient psychiatrist at Kaiser Permanente. He is board-certified in psychiatry and neurology and has a B.A. Magna Cum Laude in Religion from Pacific Union College. His specialty is in natural healing techniques that promote the body's innate ability to heal itself.
Dr. Lee was the former medical director at Alternative To Meds Center and now serves as a reviewer for our medical content on the web and as a consultant. Through an emphasis on breathwork and other natural healing techniques, he helps residents to feel empowered to overcome their programming, conditioning, and traumas so that they can realize the greatness that lies within themselves. He empowers each resident to discover the best version of themselves. He educates clients about the natural healing modalities that can treat the root cause of their issues, rather than focusing on symptomatic management. His goal is to give clients tools to take them to the next step on their healing journey so that they are empowered to treat themselves. He also helps clients to overcome the stigma of their programming of diagnoses and helps them to see beyond labels. By treating the root cause, he helps clients to see the true cause of their illness rather than the labels they may have been given previously. He enjoys working at ATMC because of the passion that all staff members have to help residents to succeed in their goals. He also enjoys the family environment of the team and the positive intention and commitment of each staff member to truly help residents get better.

---
Dr. John Motl, MD
Psychiatrist
Dr. Motl is currently certified by the American Board of Psychiatry and Neurology in Psychiatry, and Board eligible in Neurology and licensed in the state of Arizona. He holds a Bachelor of Science degree with a major in biology and minors in chemistry and philosophy. He graduated from Creighton University School of Medicine with a Doctor of Medicine. Dr. Motl has studied Medical Acupuncture at the Colorado School of Traditional Chinese Medicine and at U.C.L.A.

---
Diane Ridaeus
Medical Author and Content Writer
Diane received her medical writing and science communication certification through Stanford University and has published over 3 million words (that's the equivalent of about 60 Agatha Christie novels) on the topics of holistic health, addiction, recovery, and alternative medicine. She has been proud to work with the Alternative to Meds Center since its inception and is grateful for the opportunity to help the founding members develop this world-class center that has helped so many thousands regain natural mental health.

---
Libby Smith PhD
Therapist
Libby Smith or "Dr. Libby" as many of her friends and clients affectionately call her, is an educator, counselor, author, Chair of the Certification Board for Equine Interaction Professionals, and an Equine-Assisted Therapeutic Practitioner. Libby has two bachelor's degrees, two master's degrees, and is currently working on a third Master's in Addiction Counseling at Grand Canyon University. She holds two doctoral degrees: One in Holistic Theology and the other in Educational Leadership, with an emphasis on health and sociology, from Northern Arizona University.
She has been teaching at colleges and universities for over 25 years including Northern Arizona University and Wichita State University and has written and published several books including her most recent, "What's the Matter?" She has been an international speaker at the International Conference for Science and Consciousness. Dr. Libby is certified in Regression Therapy, Life Coaching, Hypnosis, Reiki (level 1) and as a HeartMath Practitioner. Her Equine Therapy Business is called Wind Horse Wellness LLC.
Over the past eight years, she has worked as a counselor in both Behavioral Health and Substance Use arenas and currently works as a Therapist at Alternatives to Medications Center. She is the owner and CEO of Wind Horse Wellness LLC located in Flagstaff, Arizona. She has a heart for service and is honored to be working with the administration, staff, and patients at Alternatives to Meds Center.
Other books she has authored include: Sex Talks Book About More and Doc Talks Pathways Toward Self-Discovery.
---
Ann Mei Ph.D.
It was my own journey of transformation, spiritual growth, and healing that was the inspiration for my practice today. Like many, I had some very deep issues stemming from my family of origin and from emotional traumas throughout my life. Only through a committed practice of deep healing was I able to achieve significant personal breakthroughs. I found some of the disciplines and modalities that I used in my personal healing to be so powerful, that I have since been trained in them and incorporate them into my work with clients.
I am certified in hypnotherapy by the Southwest Healing Institute for the Arts (SWIHA). I also use The Emotion Code and other processes, as appropriate, based on my clients' needs. These therapies, combined with my formal education and experience in research, provide me with the tools to provide a thorough and profound healing experience for my clients.
I earned my Ph.D. in Developmental Psychology from The New School for Social Research in New York and completed my post-doctoral training at the University of Michigan. Since then, I have had the opportunity to work at The University of Michigan, Sarah Lawrence College, The Mount Sinai School of Medicine, and The University of Louisiana.
Through my research as a Developmental Neuroscientist, I have come to believe that our current state of understanding of brain chemistry does not justify the use of pharmacological treatments for psychological issues. I was so excited to discover the work that was being done at Alternative to Meds and am so happy to be part of the team supporting those who are transitioning to other forms of treatment.
---
Medical Disclaimer:
Nothing on this Website is intended to be taken as medical advice. The information provided on the website is intended to encourage, not replace, direct patient-health professional relationships. Always consult with your doctor before altering your medications. Adding nutritional supplements may alter the effect of medication. Any medication changes should be done only after proper evaluation and under medical supervision.