Last Updated on December 8, 2020 by Lyle Murphy
Knowing what we know about Xanax alternatives, we continue to be dismayed that the medical profession, particularly medical detox facilities, continue to largely butcher Xanax withdrawal.
Benzodiazepines like Xanax cannot be treated like other drug withdrawals. The process needs to be performed strategically and compassionately.

Feeling alone in this struggle?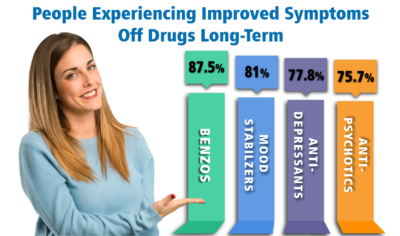 At Alternative to Meds, more than 77% of our clients have successful long-term outcomes after doing our program as reflected in our published evidence over the last 15 years. Many people have become trapped into continuing to take benzodiazepines just because of the fear of the withdrawals, which can be absolutely ruinous. There is a softer, kinder way to free yourself from benzos using our alternatives to Xanax or other drugs. This allows for a natural healing process and the vast majority of our clients have experienced this welcome relief.