Knowing what we know about Xanax alternatives, it is amazing and dismaying to us that the medical profession, particularly medical detox facilities, still continue to largely butcher Xanax withdrawal.
Benzodiazepines like Xanax cannot be treated like other drug withdrawals. The process needs to be performed strategically and compassionately.

Are you feeling alone in this stuggle?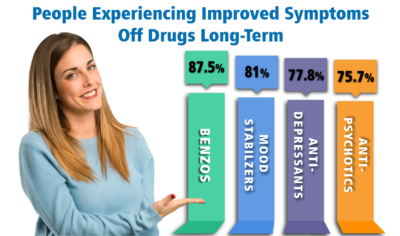 Alternative to Meds has been the expert on Xanax withdrawal for over 15 years. We have published evidence regarding our success. Some people can indeed slide off of benzodiazepines easier than others. Some are neurotoxic, forcing them into fight or flight (sympathetic overdrive), and need to clean up that toxic burden before they can regulate. Each person is different and needs to be treated as such.