Alternative to Meds
Editorial Team
Medically Reviewed by
Dr Samuel Lee MD
Residential Treatment Program
Alternative to Meds Center's residential treatment program is a place of respite and recovery for individuals who are struggling with mental health symptoms, substance abuse problems, or other life challenges.
Residential treatment helps individuals who are struggling to achieve confidence, well-being, and reduced dependence on medications, alcohol or other drugs. One of the main focuses at Alternative to Meds Center is to discover and correct the root causes of symptoms. When the underlying causes of symptoms are properly handled, the symptoms can be relieved or eliminated.
There is no equal replacement for the container that residential treatment provides.
Effectively recovering from mental health conditions and substance abuse are the primary benefits of a residential rehab. There is no equal substitute for qualified intervention.
Other main advantages of our residential program include enhanced feelings of self-worth and a newfound sense of purpose and motivation, while receiving medical, therapeutic and holistic support for mental healthiness, personal growth and sobriety in a luxurious, spa-like setting that allows for maximum comfort.
Each residential program is customized based on the biochemical, medical, and psychological needs of the individual.
Latest Statistics from SAMHSA:
"The overall treatment completion rate was highest among clients discharged from residential treatment (70 percent), detoxification (67 percent), and short-term residential treatment (59 percent). Treatment completion rates were lower in longer term and/or less-structured settings, such as outpatient treatment (40 percent)."
Problems CAN be resolved, especially when the resident is literally immersed in a supportive environment.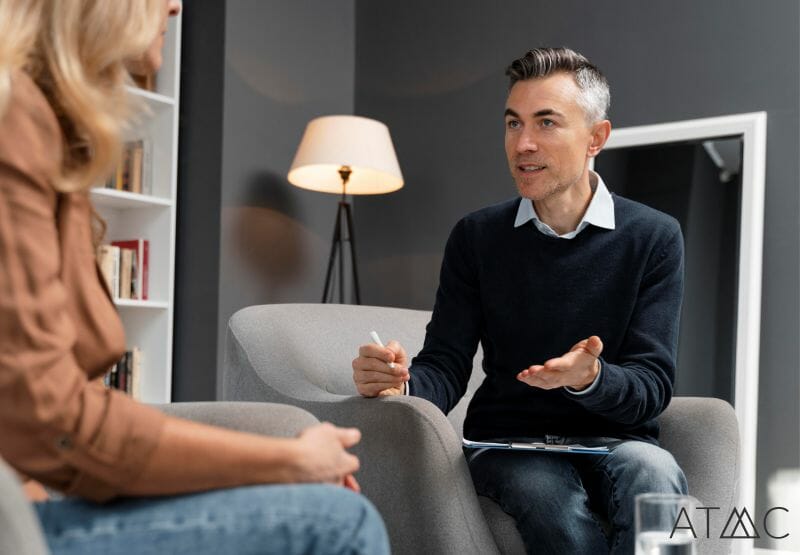 We can help the resident achieve balance through investigating why they are experiencing symptoms and addressing these causes with qualified professionals to guide them through the entire process of formulating new habits and making positive lifestyle changes. We realize that many individuals experience substance abuse or addiction in tandem with mental health conditions, and that the addiction is often an attempt to self medicate. We offer treatment for depression, anxiety, bipolar disorder, schizophrenia, PTSD, substance abuse problems and medication withdrawal that include in-depth counseling, stabilization of the neurochemistry, and a comfortable alternative to a hospital environment. If you are looking for comprehensive treatment without having to be in a sterile hospital-like setting, call Alternative to Meds Center and get the guidance you are looking for.