Whether you are currently dependent on ADHD medications, antidepressants, antipsychotics, benzodiazepines, pain meds, or other prescription drugs, Alternative to Meds Center offers a unique treatment for prescription medication withdrawal. As our name implies, this is what we do and have been doing for more than 15 years.

You Are More Than a Diagnosis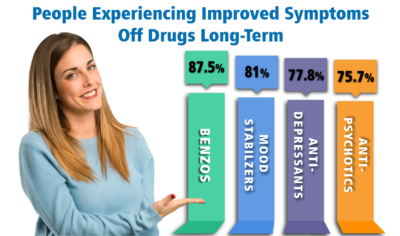 Medication withdrawal for ATMC is not some additional tack-on that we wrap into a drug rehab program…..It is the core of what we do. And, our documented success proves it. Many of the staff have overcome similar life challenges which is why they have aligned to this particular mission.