Last Updated on August 4, 2022 by Carol Gillette
Alternative to Meds Editorial Team
Medically Reviewed by Dr Samuel Lee MD
Tapering escitalopram (Lexapro©) can subject a person to extreme discomfort if not done properly. Fortunately, strategic and compassionate treatment is one of our specialties.
Powerful natural remedies for depression are available, which may be used in place of these drugs. Holistic escitalopram alternatives offer healthy ways to reach the light at the end of the tunnel.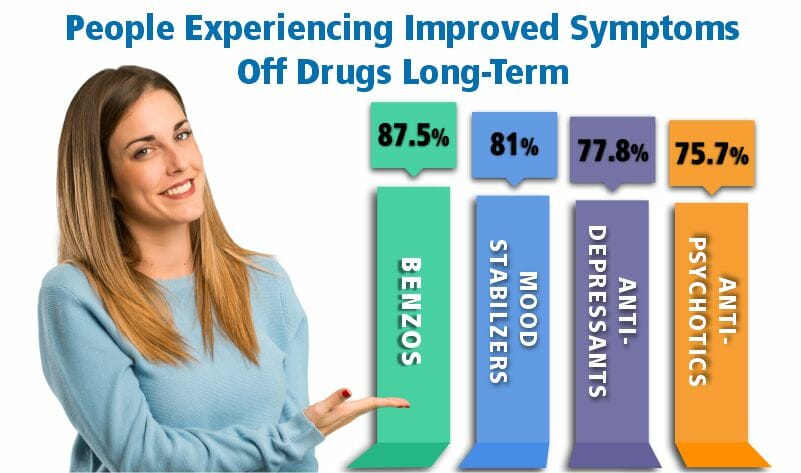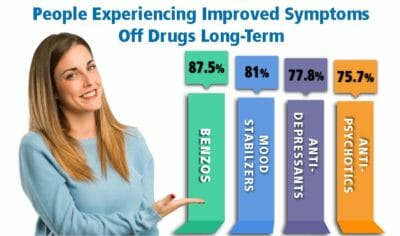 Alternative to Meds has the expertise and 17+ years of experience helping people through escitalopram tapering. Our success rate is documented in published evidence where over 77% of people tapering off medications such as escitalopram can enjoy a better quality of life, with fewer symptoms. Drugs can be replaced with a holistic lifestyle, correct nutrition, and other therapies that work. Many of us professionals at the center have traveled a similar path as you. We suffered similarly. This peer-type relationship is evident in our treatment model and in how we nurture people back to health.
Watch this remarkable video of a woman who was able to come off of both antidepressants and benzodiazepines while under the care of ATMC. She came in barely able to walk or function, and left medication-free, able to easily power walk, and as a bonus, regained the professional career that she thought was lost.