Last Updated on May 14, 2021 by Carol Gillette
Alternative to Meds Editorial Team
Written by Diane Ridaeus Published Sep 13, 2018
Medically Reviewed by Dr Michael Loes MD
Table of Contents:
Xanax withdrawal needs to be performed in a very specific way. Unfortunately, detox facilities still seem to miss the mark, making the process much more difficult than necessary, causing much more suffering than any patient would want.
Benzodiazepines like Xanax are not a typical drug withdrawal. The strategy for eliminating this drug needs to be compassionate and tailored to individual needs.

Require Xanax?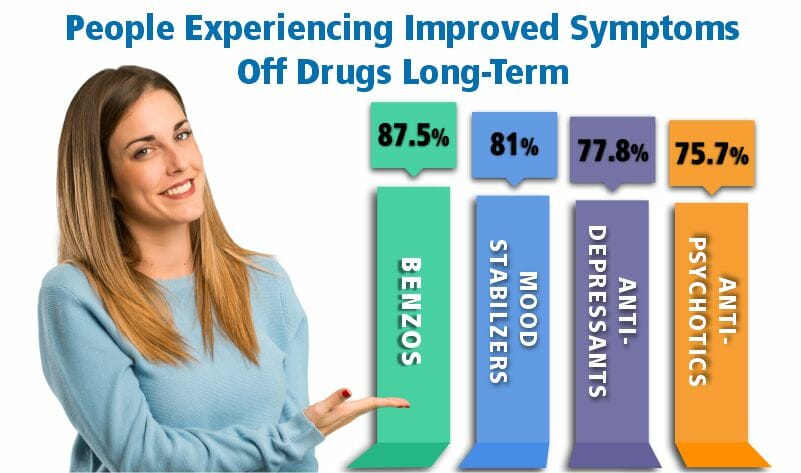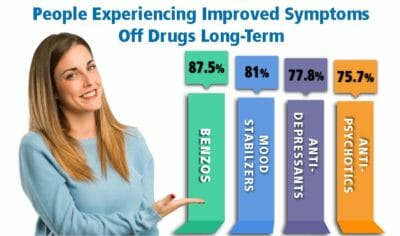 Alternative to Meds has been the expert on benzodiazepine withdrawal for over 15 years. We have published evidence regarding our success. While some CAN transition from benzodiazepines rather easily, many people will require a much more nuanced path back to a state of ease. For instance, many are neurotoxic, resulting in constant fight or flight (sympathetic overdrive) which is difficult to endure. That neurotoxic burden would need to get cleaned up so that the withdrawal is even possible. Truly, every person is different and needs a thorough investigative and step-by-step process.
You are likely well aware of the horrors of Xanax. The anxiety, the increasing doses, the life of true confusion, and panic. Trying to live life on benzos can be punishing, and getting off of them seems impossible. We know. That was us.

Please watch the videos you see here or call us to get hope about your situation.
Watch as our founder, Lyle Murphy, discusses some of the most popular questions regarding Xanax withdrawal

Xanax (alprazolam) is a tranquilizer in the benzodiazepine drug class, used as a sedative to treat anxiety and panic disorders. The drug is potent and short-acting and has a risk of dependence after as little as 2 weeks. Cessation from Xanax should never be abrupt, due to significant health risks. Xanax is the brand name for the generic drug alprazolam. This tranquilizer is a commonly prescribed medication primarily used in the treatment of anxiety disorders and panic attacks.
Below we have provided some information on the most frequently requested topics that are highly recommended to research before starting or stopping Xanax. A surprisingly overlooked fact is the tenfold increased risk of overdose deaths when benzodiazepines are combined with opiates.1
Understanding safe medication withdrawal is vitally important as a prescription to Xanax should only last for a limited time, as little as a few weeks, and it will become necessary to correctly withdraw from the drug at that time to avoid potential health risks. More information is available below.