Last Updated on February 23, 2021 by Carol Gillette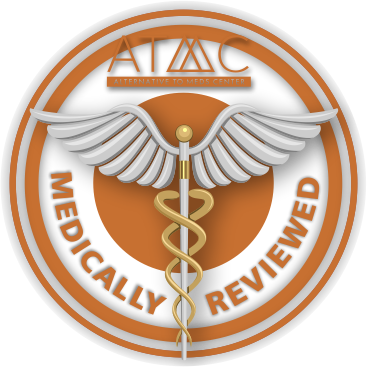 Alternative to Meds Editorial Team
Written by Diane Ridaeus
Medically Reviewed by Dr Samuel Lee MD

How Did Ritalin Addiction Become Widespread?
Ritalin addiction treatment has become a serious issue for many. The drug hit the market in the 1940s and 1950s when drugmakers first marketed Ritalin as a "pep pill" for adults. However, it wasn't until the late 1980s that the committee of the American Psychiatric Association voted ADD and later ADHD into existence as an "official diagnosis." Immediately, they promoted the new term vigorously until authorities recognized (promoted) ADHD as a bonafide diagnosis. The ADHD label targets children in the main, but also adults.
Shockingly, In 2016, the CDC reported that about 10% of children in the US were diagnosed and labeled ADHD.2,3
Notably, psychiatric experiments with amphetamines carried out as early as 19371 turned "behavior problem children" into guinea pigs. The psychiatrists involved in these experiments drugged children with amphetamines ( i.e., Dexedrine, Benzedrine, etc.) As time went on, more psychiatrists repeated similar experiments using a wave of copycat stimulant drugs such as Ritalin, Adderall, Concerta, and many others.
Astonishingly, the results of the experiments on children were reported as "spectacular." Even though what was truly shocking, was that most of the children became emotionally subdued and disinterested in their environments. Voila, a one-shot treatment for rowdy kids. And, you don't even have to hire any therapists, dieticians, tutors, educators, or other expensive and time-consuming specialists. History shows, expensive and expansive marketing and horrendous amounts of lobbying helped take the toxic drug Ritalin to the top of the charts in sales. This occurred all over the world.
In short, that is the history of how Ritalin came to be popularized so pervasively.2
What are the Side Effects of Ritalin?
The side effects of Ritalin include sudden death, heart attack, stroke, suicide, and many others. And yes, these happen even to children as well as to adults.
Ritalin or methylphenidate is a stimulant drug that produces similar side effects as cocaine, meth, and other amphetamines. Side effects can intensify over time. Some come on with no warning. Often, the side effects exhibited will lead to a physician prescribing a second drug, or multiple other drugs to suppress the additional side effects, putting the person on a very slippery slope toward chaos.
A partial list of Ritalin side effects:
Scarring of the heart and venous tissue leading to impaired or blocked circulation of blood
Fast, irregular heartbeat
Suicidal thoughts
Suicide attempts
Seizures
Visual hallucinations, audio hallucinations
Increased aggressive behavior
Hostility
Agitation
Irritability
Cravings for more of the drug
Fainting
Dizziness
Drowsiness
Blurred vision, double vision
Chest pain
Fever
Rashes, hives, itching, allergic reactions
Inability to move the arms, legs, body
Inability to speak
and literally hundreds more.