Last Updated on January 10, 2021 by Carol Gillette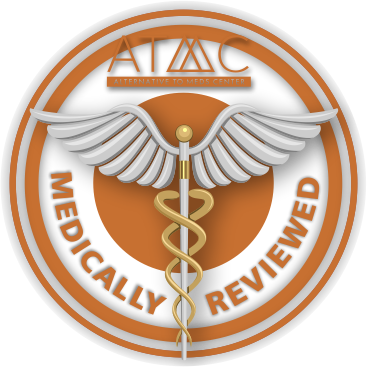 Alternative to Meds Editorial Team
Written by Diane Ridaeus
Medically Reviewed by Dr Michael Loes MD
Methadone is a long-acting synthetic opioid used in opioid replacement therapy. Prescribed as a legal substitute for persons addicted to heroin or other opiates, it helps as part of a harm-reduction program. Methadone is also prescribed for pain relief, and has slower effects than other opiates.
Methadone hydrochloride has been in use for pain relief since the late 1940s. Originally, the drug was marketed as an all-purpose pain reliever. In 1971, this changed with a greater focus on harm reduction and detox programs. There are benefits and risks with methadone, as with all drugs.
---
Methadone Stats
Methadone is one of a number of opiate agonists that have been used in opiate addiction treatment programs.
From the years 1999 to 2009, it is estimated that 5,000 people died in the US as a result of methadone use, a six-fold increase over that time period.1 However, since 2009, deaths from methadone have declined in states that did not use methadone as a preferred drug for Medicaid patients, but death rates have continued to soar in states where methadone is a preferred drug for Medicaid patients, according to CDC 2014 statistics.
"Drug overdose deaths involving methadone peaked in 2006 and 2007, then declined 39% by 2014. Despite this decline, however, methadone continues to account for nearly one in four prescription opioid-related deaths." 2
Whether you are considering starting or stopping a drug, it can be helpful to learn as much as possible about it in order to make an informed decision about your health and safety. There is more information below that we hope may be of assistance in doing such research.