It seems the medical profession is either unaware of Klonopin alternatives or refuses to recognize their existence. The fact that Klonopin is one of the most-prescribed sedatives in the world underscores the need for effective alternatives.
Benzodiazepines like Klonopin require a different treatment protocol than most other drugs and must be performed with great patience and exactness.

Are you feeling alone in this struggle? So did we.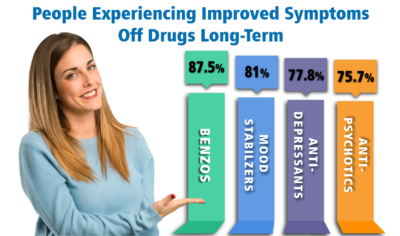 Alternative to Meds has been the expert on benzodiazepine alternatives for over 15 years. We have published evidence highlighting our success. Some people can indeed manage to stop taking benzodiazepines easier than others. But some are neurotoxic, forcing them into a ruinous overstimulated state and before they can regulate, they will need to clean up that toxic burden. Of course, each person is different and needs to be programmed on an individually designed regimen that will work the best for them.