Last Updated on February 15, 2021 by Carol Gillette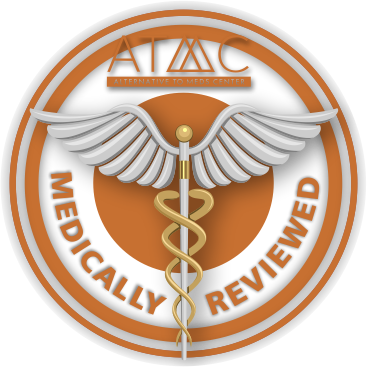 Alternative to Meds Editorial Team
Written by Diane Ridaeus Published Sep 13, 2018

Our Sedona/Flagstaff alcohol treatment center is unlike all others. Do you ever wonder why some people are alcoholics and others are not? There are biophysical motivators for alcohol use that we address to make the difference between long-lasting sobriety and the next relapse.
After medically monitored alcohol cessation our main focus will turn to strategies for long-term alcohol recovery. A number of well-documented causes of an addictive biochemistry will crave alcohol. We will discuss five of these below, giving a short summary of each that can be referred to while considering or discussing your or your loved one's treatment plans.
Common Reasons for Alcohol Cravings
Hypoglycemia1
The first, most common (70%) cause of an addictive biochemistry that will crave alcohol is hypoglycemia. Persons with hypoglycemia experience symptoms when their blood sugar drops to 70mg/dl or lower. These symptoms can include headache, confusion, dizziness, hunger, shakiness, irritability, racing heart, and anxiety. Alcohol, basically a sugar, rapidly raises blood sugar levels and will satisfy this craving nearly immediately. On a physiological level, low blood sugar represents potential death, and so the cravings associated with it can be very powerful. A person whose body is hypoglycemic often consumes sugar and simple carbohydrates when they are not actively drinking. Until correcting the hypoglycemic state, their recovery will be challenged, and their sobriety cannot easily be sustained over this condition.
Allergic-Addicted 2
The second reason for alcohol cravings comes from the condition referred to as "allergic-addicted," where a person lacks the enzyme to detoxify or metabolize alcohol. Very small amounts of alcohol can result in dramatic changes in mood and behavior. We could describe the condition as one of genetic disposition. The allergic reaction causes endorphins to be released. The endorphin release drives this type of alcohol addiction and behavior. The addiction is to the endorphin release. But this condition can be significantly alleviated by building natural endorphin levels through natural means.
THIQ Genetic Polymorphism 3
Another genetic type of addiction to alcohol is one where the body converts alcohol to acetaldehyde, and then into THIQ, a powerful opiate compound. This production of THIQ is what the person gets addicted to. This is the person who can drink everyone else under the table and seems to get high rather than drunk. This type may also be helped by raising endorphins.
Neurotoxic Anxiety 4
The fourth motivator for overconsumption of alcohol is anxiety. It is quite easy to confuse the anxiety alcoholic with the hypoglycemic, as the blood sugar drop often creates anxiety. Here is how to tell the difference. In the hypoglycemic, the anxiety is associated with the blood sugar drop. Whereas, in the true anxiety alcoholic, the anxiety seems to always be present, like a constant roar in the background of daily life. This type has usually been poisoned by excitotoxins, such as pesticides or heavy metals that continue to overstimulate the nervous system on a chronic, daily basis, at least until removal of these excitotoxins has been accomplished.
Trauma-based Blackout Drinking 5
Let us not overlook another common reason for drinking, as in the blackout drinker. This person has endured tragic trauma and is attempting to escape their naturally uncomfortable feelings. A humane and effective approach to treatment would be to give the person ways to identify and release these areas of past distress and emotional pain.
Until these underlying components are addressed, which they can be, the person is likely white-knuckling until their next relapse