Last Updated on July 20, 2021 by Carol Gillette
Alternative to Meds Editorial Team
Medically Reviewed by Dr John Motl MD
Risperdal (risperidone) withdrawal can be challenging. Professional guidance and help can be hard to find. And, you may feel it is the drug itself that is the major part of the problem.
Atypical antipsychotic medications are generally prescribed in a crisis situation. A crisis may have multiple contributors that were overlooked. Drug use, toxic dietary habits, toxic exposure, poor sleep, genetic factors, are some issues that if never addressed, may have preceded an imperfect diagnosis and less than successful treatment.
Require Risperdal?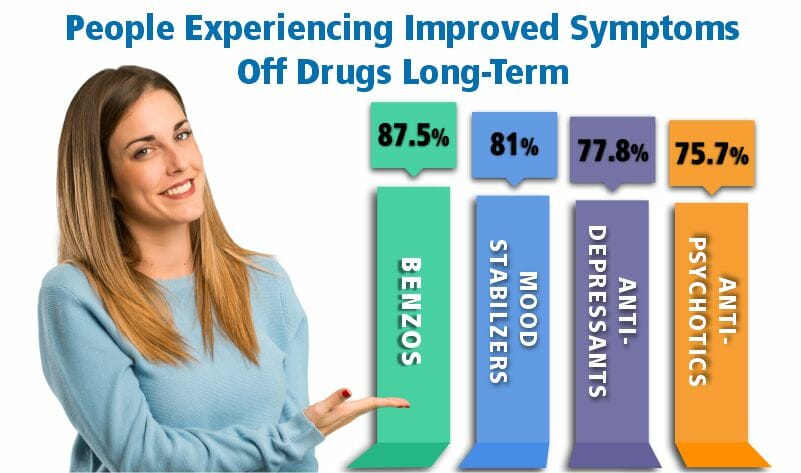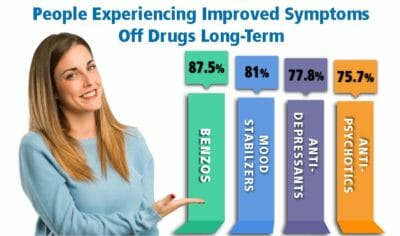 Alternative to Meds has led the world regarding antipsychotic withdrawal and Risperdal alternatives for 15 years. We have published evidence regarding our success. Considering the potentially debilitating side effects of atypical antipsychotic medications, it begs the mental health profession to consider less toxic options and lifestyle changes that might be applicable for successful treatment.
Watch this video of a young man who was in and out of psychiatric wards, looking very much like he had permanent mental health problems. After doing the Alternative to Meds Center program, he became medication-free and is now a well-accomplished author and international speaker. His situation was largely food allergies mixed with depletion and recreational drug-induced psychosis that was making as schizophrenia.