Last Updated on February 12, 2021 by Carol Gillette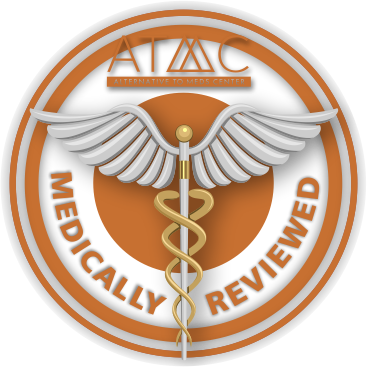 Alternative to Meds Editorial Team
Written by Diane Ridaeus Published Nov 9, 2018

Prozac is a brand name for the generic medication fluoxetine. An SSRI, or selective serotonin reuptake inhibitor, Prozac is an antidepressant. Prozac is not known to be an addict's drug of choice, but for many who take the SSRI regularly, risks of fluoxetine dependency or Prozac addiction become real.
Becoming dependent on a prescribed antidepressant is a common occurrence. Millions of people across the globe use antidepressants as a means to get through a crisis, trauma, or depression, and begin to rely on the medication ongoing. Sometimes, an individual could be put on Prozac due to a minor period of depression, and end up being told they need to take it for life.
Uses of Prozac
Prozac was approved by the FDA in 1987 and has been frequently used for depression. Prozac is also prescribed for:
Panic disorders
OCD (obsessive-compulsive disorder)
Eating disorders
Various mental health symptoms
Sarafem (fluoxetine) capsules and tablets are used to treat PMDD (premenstrual dysphoric disorder), a disorder in which women experience depression symptoms, tension, or irritability during menstruation.
There is also research showing the benefits of using Prozac for alcohol addiction.
Prozac may be prescribed in liquid, tablets, capsules, or controlled release, and the common doses are anywhere from 10 milligrams a day to 60 milligrams a day.
Is Prozac Addictive?
Prozac drug abuse is possible for any individual who is taking more than recommended by a doctor, or using the antidepressant recreationally. However, Prozac is not known as a substance that would be abused by a drug addict.
More likely than a full-blown addiction, an individual on Prozac may find themselves dependent on the drug, feeling like the medication is needed or else life will not be manageable. They may feel that the symptoms of depression, fear, anxiety or pain will overwhelm them without the next dose.
Fluoxetine dependency is common because users become reliant on the medication whenever symptoms flare up or life becomes too difficult. It is a crutch keeping them standing during a difficult time in life.
Does Prozac Help with Addiction?
Prozac for alcohol addiction: Certain studies have shown a positive result in using Prozac to help alcohol addicts. It is also common for addicts to experience anxiety and depression either during alcohol addiction or in the alcohol withdrawal phase. As individuals begin to heal and more underlying concerns such as trauma come to light, an SSRI like Prozac could aid in the healing process. However, with the risk of Fluoxetine dependence, long-term use of the medication may not be wise. When recovering from alcohol abuse, a holistic treatment approach could help ensure a drug- and medication-free lifestyle.
Prozac and cocaine: For cocaine users and addicts, anxiety, mood swings, mania, depression, and anger are common side effects. While Prozac is not known to eliminate or reduce the drug use, it may be beneficial to help alleviate the symptoms associated with cocaine use.
Prozac Dependency – How to Avoid Becoming Hooked
Taking any kind of medication for a symptom can easily turn into a long-term habit. Being able to alleviate symptoms of anxiety, depression, fear, sleeplessness, or even pain through a pill is a very attractive way to forget about things and move on with life.
But, many of the pharmaceutical medications today, especially antidepressants such as Prozac, are habit forming and include some withdrawal effects that leave many people in misery. So, prior to engaging in long-term antidepressant therapy using Prozac, it would be wise to look at some healthier and holistic therapies for depression.
If you are wondering, "Is Prozac addicting," looking at the reason for taking Prozac could be important. Prozac, like many antidepressants, can lead to additional medication therapies, or it can lead to long-term fluoxetine dependence. There are thousands of individuals who have been dependent on antidepressants for decades.
For many people suffering from depression, and their loved ones, hearing that the Prozac will be required for life is hard news to swallow. For those who have relied on the medication for many years, a life free from the medication is what they most desire.
Be Proactive, Not Reactive
If you are thinking of Prozac or being recommended an antidepressant treatment, first take a look at some healthy alternatives that could help you manage your symptoms without the need for a strong psychiatric medication:
Meditation
This centuries-old practice is known to help bring balance and stability. If you find yourself having anxiety, panic or depression, try taking a moment to focus on your breath and meditate.
Avoid Stimulants
Dealing with depression or other symptoms and consuming stimulants will often lead to mood swings where the user experiences a surge of energy and then a crash. If you are feeling depressed, extra coffee or an energy drink may not be the best idea.
Exercise
Exercise is a great way to get rid of old energy and toxins stored in the body. Some cardio everyday can prove very effective when trying to fight off symptoms of depression.
Nutrient Therapy
If you are feeling depleted or in need of extra support for your brain chemistry, nutrient therapy can help. Whether working with a nurse or doctor for IV therapy or using nutritional supplements, trying to provide as much nourishment to your body as you can will help you get through the hard moments.
Reassess Your Diet
If you are eating junk food, candy, sugar, coffee, energy drinks, or just have an unhealthy diet, maybe looking at your food intake could be a start to a healthier you. Try a healthy organic diet full of nutrients, and then see how your brain chemistry appreciates it.
Counseling
If your symptoms are too hard to overcome alone, don't just ruminate about them; tell somebody. There are people waiting to help right now. Make an appointment with a life coach, therapist or nutritionist. Be the change you want to see in your life.
See a Doctor
Find a doctor who specializes in holistic, integrative, or alternative medicine. Work with a licensed professional to discover underlying symptoms and areas that you can focus on in order to achieve a more complete healing.
How to Discontinue Prozac Safely
When an individual decides to stop taking their antidepressant, it is possible to develop antidepressant withdrawal. Symptoms of Prozac withdrawal include:
Dizziness
Fatigue
Diarrhea
Headache
It is also possible that the withdrawal triggers additional psychiatric symptoms, such as:
Mania
Insomnia
Suicidal thoughts
Panic
Fear
Hopelessness
If a person has been dependent on Prozac or any antidepressant for a while, it is wise to consult a doctor in order to devise a plan to safely taper off the medication. With the acute withdrawal symptoms and protracted withdrawal symptoms associated with Prozac, it is possible to avoid complications by having professional assistance.
Long-Term Recovery from Prozac
At our holistic center located in Sedona, Arizona, Alternative to Meds Center has had people come from all over the world in order to safely titrate their medications. By performing tests and assessments to discover underlying areas of concern, the Alternative to Meds treatment team is able to help people safely remove the necessity for addictive medication. Integrative treatments combined with a therapeutic environment provide the perfect space for people to transition into a healthier and symptom-free life.
Examples of people being healed show that it is possible for anyone to have a second chance at life, even after a miserable case of antidepressant withdrawal. By supplying proper nutrients to the brain and working to balance the brain chemistry, we create a solid foundation to heal from Prozac dependence for good.
Having the right team to aid in recovery is also very important. For more than 12 years, the team at Alternative to Meds Center has provided professional and licensed medication withdrawal treatment. Our treatment team of more than 30 professionals provides the expertise, encouragement, and care needed for a person to feel comfortable.
If you or your loved one is investigating whether to use Prozac, the best advice is to speak to a professional. Prior to agreeing to begin long-term medication-based therapy, see if you can heal in a way that isn't as habit forming.
Is Prozac Addictive for some? Yes.
Is Prozac something you can take so you can feel better? Maybe.
Do you want to be one of the sufferers of Prozac withdrawal, or extreme fluoxetine dependence? NO!
---