It should be alarming to users of Alprazolam that it can cause side effects that require immediate medical attention. It's even more alarming that medical professionals prescribe this benzo without considering that effective Alprazolam alternatives may be available.
Alprazolam alternatives treatment protocols need to be customized to the individual and carried out strategically and compassionately.

Are you feeling alone in this struggle? So did we.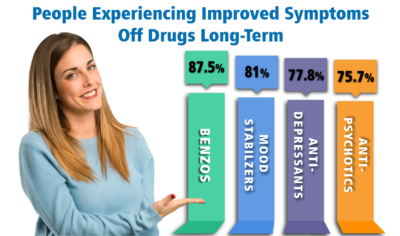 Alternative to Meds has been the expert on Alprazolam withdrawal for over 15 years. We have published evidence regarding our success. Some people can indeed slide off of benzodiazepines easier than others. Some are neurotoxic, forcing them into fight or flight (sympathetic overdrive), and need to clean up that toxic burden before they can regulate. Each person is different and needs to be treated as such.