Last Updated on May 12, 2021 by Carol Gillette
Alternative to Meds Editorial Team
Written by Lyle Murphy Published Nov 4, 2019
Medically Reviewed by Dr Samuel Lee MD
Ativan tapering does not amend itself well to rapid detox. Done gradually, with proper support, Ativan tapering can indeed be done successfully. We've done it … a lot.
Benzodiazepines like Ativan cannot be treated like other drug withdrawal — these need exacting precision and compassionate support.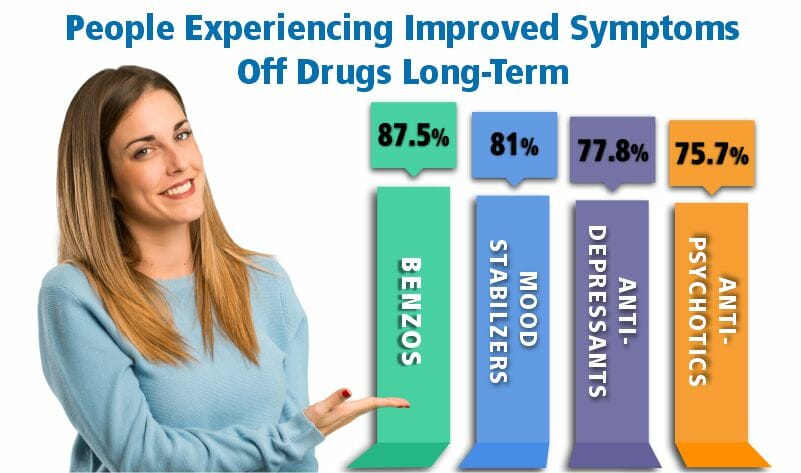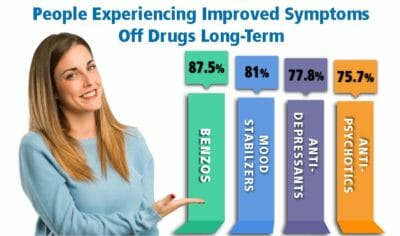 Alternative to Meds has been the expert on benzodiazepine tapering and withdrawal for over 15 years. We have published evidence that we are pleased to offer, compiled from the successes of our clients. While some persons have less trouble coming off benzos than others, some struggle with neurotoxicity and other barriers. Their journey can be of nightmarish proportions. These conditions can be tested for and treated so that they do not get in the way and allow an easier tapering experience. Once a person's neurology regulates, the symptoms associated with tapering and once-lingering side effects ease up or disappear.
It is common for persons contacting us to believe that they were the worst we had ever seen. And to us, they were our average population. This video is of a woman who had a truly miraculous recovery in a short period of time. She was unable to walk more than a few steps, was on prescribed amounts of benzodiazepines, and could effectively not care for herself. She left medication-free, hiking up to 1½ hours at a time, and regained her professional career.