Provigil addiction may be more problematic, and more prevalent than was previously thought, according to medical researchers in JAMA published findings.
Insights on Provigil Addiction
How serious is the risk of Provigil addiction? According to the National Institute on Drug Abuse, Dr. Nora Volkow, Dr. Joanna Fowler, and their team of researchers have shown that Provigil acts on dopamine receptors the same way as other stimulant drugs like cocaine and amphetamines. (1) Promoters of the wake-up drug have focused on its non-addictive characteristics. And in so doing, may have influenced physicians and others to start on a path that may have inadvertently ended up in drug dependence.
While the dopaminergic action of Provigil appears to be less instantaneous and less intense than, say, cocaine or meth, it has been shown to alter the brain in the exact same ways. This may be something of a wakeup call in itself, for physicians as well as consumers who might opt to take it off-label for "cognitive enhancement" or for its euphoric effects. The study showed that due to lacking more complete information, doctors have largely overlooked the risk potential for addiction. In fact, Provigil does present a very real risk of abuse and addiction.
Provigil On the Job
Provigil has now been shown to produce its wakefulness effects, at least in part, by building up dopamine along the nerve channels in the brain. But there are additional factors at work. Stimulants work by blocking certain other neurotransmitters, such as norepinephrine.
A person needing to stay awake on the job may benefit from the occasional use of stimulants, such as Provigil. But due to the aforementioned addiction potential, such use would best be cautioned against in the case of more chronic fatigue, narcolepsy, ongoing sleep troubles, etc. It would be far more helpful to find out what is causing the chronic trouble and fix that. Alternative (holistic) wakefulness solutions and treatments may also be of great help. And certainly, for people with a history of addiction, the abuse potential of Provigil or other chemical stimulants can present a significant health risk.
Provigil Side Effects to Be Aware Of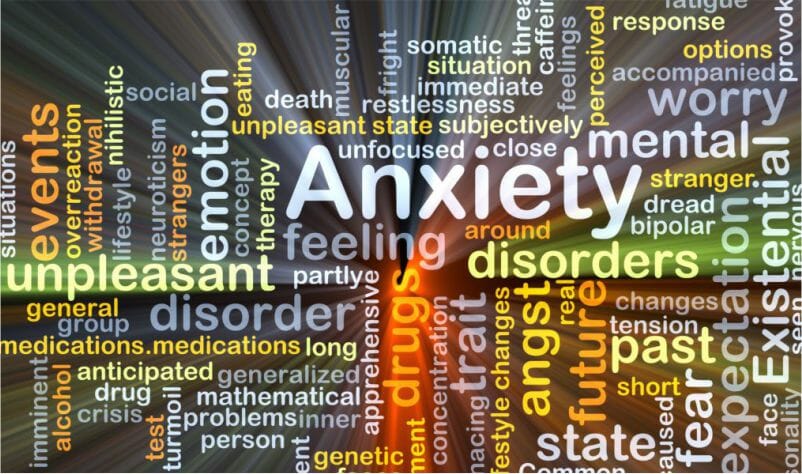 While relatively uncommon, Provigil can cause severe side effects, such as anaphylaxis (severe allergic reaction involving multiple organs and tissue).
Provigil can also cause anxiety, racing heart, chest pain, respiratory infection, dizziness, nausea, headache, confusion, blurred vision, inability to think clearly, and others.
Drug Interactions With Provigil (modafinil)
Doctors recommend not taking Provigil concurrently with a very long list of other medications, due to interactions that may negatively impact health. (2)
Many of these give rise to addiction on their own. Some of the more well-known ones to avoid combining are:
Tramadol
Buprenorphine
Codeine
Oxycodone
Fentanyl
Citalopram
Addiction Treatment Help for Provigil Dependence
The Alternative to Meds Center has provided help for addiction for 15 years. Programs are individually designed to not only taper from and eliminate medications safely but to discover the underlying causes for symptoms that led to addiction or dependence on drugs or alcohol. Addressing the root cause of unwanted symptoms such as narcolepsy, chronic fatigue, etc. is what leads to freedom and recovery.
Want More Information?
We are ready to help you or your loved one.
Holistic treatment is waiting for you or your loved one, within a world-class facility, founded on scientific principles and evidence for a full recovery.
Contact us at the Alternative to Meds Center to find out more about our Provigil addiction treatment and Provigil tapering programs.
---

(1) Volkow N, Fowler J, Logan J, Axeloff D., et. al. "Effects of Modafinil on Dopamine and Dopamine Transporters in the Male Human Brain." JAMA [INTERNET] Mar 18, 2009 [cited May 11, 2020]

(2) IBM Micromedex, "Modafinil (Oral Route) Side Effects.: Mayo Clinic [INTERNET] N.D. [cited May 11, 2020]
This content has been reviewed and approved by a licensed physician.
Dr. Samuel Lee
Dr. Samuel Lee is a board-certified psychiatrist, specializing in a spiritually-based mental health discipline and integrative approaches. He graduated with an MD at Loma Linda University School of Medicine and did a residency in psychiatry at Cedars-Sinai Medical Center and University of Washington School of Medicine in Seattle. He has also been an inpatient adult psychiatrist at Kaweah Delta Mental Health Hospital and the primary attending geriatric psychiatrist at the Auerbach Inpatient Psychiatric Jewish Home Hospital. In addition, he served as the general adult outpatient psychiatrist at Kaiser Permanente. He is board-certified in psychiatry and neurology and has a B.A. Magna Cum Laude in Religion from Pacific Union College. His specialty is in natural healing techniques that promote the body's innate ability to heal itself.