Last Updated on August 12, 2021 by Carol Gillette
Alternative to Meds Editorial Team
Medically Reviewed by Dr Samuel Lee MD
Table of Contents:
Below is an overview of research on modafinil addiction, as well as uses of modafinil in the workplace, modafinil side effects, drug-free treatment help for daytime sleepiness, alternatives to modafinil, and modafinil tapering services offered at Alternative to Meds Center.

Modafinil Addiction
Any time a person regularly takes a drug that alters how the brain functions, including modafinil, Provigil, and its other brand name versions, they put themselves at risk of modafinil addiction or dependence, and the potential for adverse effects. These facts remain true whether one's physician has prescribed the drug or whether one lives in a country where modafinil is available without a prescription.4
College students have been inundated with a lot of hype about so-called "smart drugs" like modafinil, used for staying up all night cramming for exams or catching up with backlogged writing assignments. These drugs are nick-named "smart drugs" which makes them seem like a perfect choice for students seeking cognitive enhancement. They are no such thing. Taken regularly, they most definitely can be addictive and can ruin cognitive ability, memory, physical and mental health.1,6,7,8
We can see a parallel in the tsunami of ADHD stimulant drugs that took hold of the entire educational system. Where these drugs were promoted to increase learning potential, according to Currie et al, over the long term, there is "little evidence of positive effects on academic outcomes or schooling attainment. In fact, we find deterioration in important academic outcomes including grade repetition and math scores." ~ Janet Currie, Mark Stabile, Lauren Jones, authors 10
Such research over decades shows that stimulant drugs won't magically raise your IQ or make you smarter. They can harm over the long term. But if you are sleep-deprived, a stimulant such as modafinil will force you to stay awake and alert despite lack of sleep. This is because modafinil, like other stimulants, has the ability to manipulate our natural neurochemistry. The use of stimulant drugs in the field of education has been an experiment of nightmarish proportions. According to the research of Barkley and Cunningham, published in The Journal of Clinical Pediatrics, the use of stimulant drugs in classrooms fails to improve the academic performance of the majority of children put on ADHD stimulant medication.9 As a society, we might ask why the educational system has allowed itself to be manhandled by pharmaceutical manufacturers for so long. If a person continues taking a stimulant drug every day for an extended period of time, there are some definite downsides aside from lack of efficacy. Eventually, the body/brain/nervous system will become compromised and possibly even injured. You can find more about these topics in the section about side effects, below.

Modafinil – Effects On the Job and in the Work Place
Some take modafinil for a condition called "narcolepsy," or daytime sleepiness. Obviously, falling asleep at work could present critical problems on the job, including safety. For example, an airline pilot can't fall asleep at the controls, and a truck driver can't doze off at the wheel. A jet-lagged traveler may find their daytime meeting impossible due to fatigue.
In a 2019 clinical study of adolescents with narcolepsy at Toronto Sick Children's Hospital, the majority of participants stated there were frustrations over the side effects of and dependence on modafinil or other medication-based treatment.11 Most felt the medication did not fully relieve their symptoms of narcolepsy. However, the holistic treatments that included scheduled sleep times, exercise, and psychosocial support were preferred by the majority of students. Until a curative is found, narcolepsy will continue to be considered an incurable, life-long disorder. Thankfully, researchers like Nishino and Okuro continue to explore new treatment avenues and possible cures for this debilitating condition.12 Additionally, the field of regenerative biology is also exploring stem cell applications to trigger the regeneration of orexin-producing neurons, which could potentially reverse the condition of narcolepsy.13 Other holistic therapies that are available presently, aim to at least reduce the symptoms of daytime sleepiness without addictive medications, such as testing for and addressing any nutritional deficiencies that could be contributing to the condition. Alternative to Meds Center has been working with clients to help resolve such problems for many years, with great success.
Good quality sleep is one of the most important factors allowing for mental clarity, alertness, and energy. You are invited to contact us directly to find out more about effective alternatives to modafinil for improvements in daytime wakefulness, improved mental clarity, increased energy, and better quality sleep.

Modafinil – Know the Side Effects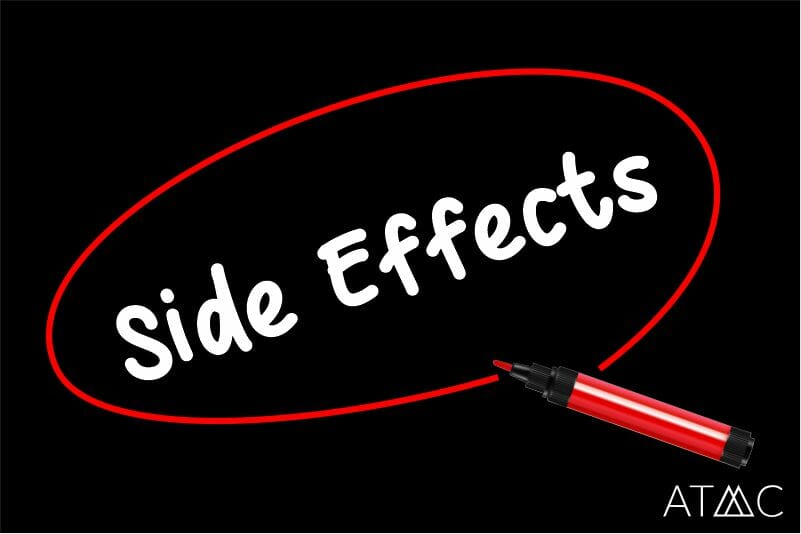 Of concern, modafinil side effects can cause havoc, and even life-threatening reactions such as Stevens-Johnson Syndrome, and others.2,5 Even before habitual use causes dependence or addiction, side effects from the drug can be significant, and as reported by the FDA include:
Nervousness
Anxiety
Headache
Nausea, loss of appetite
Diarrhea
Stomach ache
Insomnia
Less common side effects can include these:
Tremors, shaking
Modafinil-induced psychosis
Anorexia
Vertigo
Liver damage, multiple organ disruption
Tardive dyskinesia, especially in the facial muscles, mouth, and jaw
Paresthesia, a burning, crawling or tingling, numbness or pins and needles sensation of the skin
Ulcers
Hallucination, altered perceptions, paranoia
Heart palpitations
Tachycardia (racing heartbeat, pounding heartbeat)
Rashes, including life-threatening Stevens-Johnson Syndrome requiring immediate medical intervention.
NOTE: these rashes can become permanently disfiguring or disabling even after discontinuing the medication.3
and many others.
Modafinil Addiction Treatment Help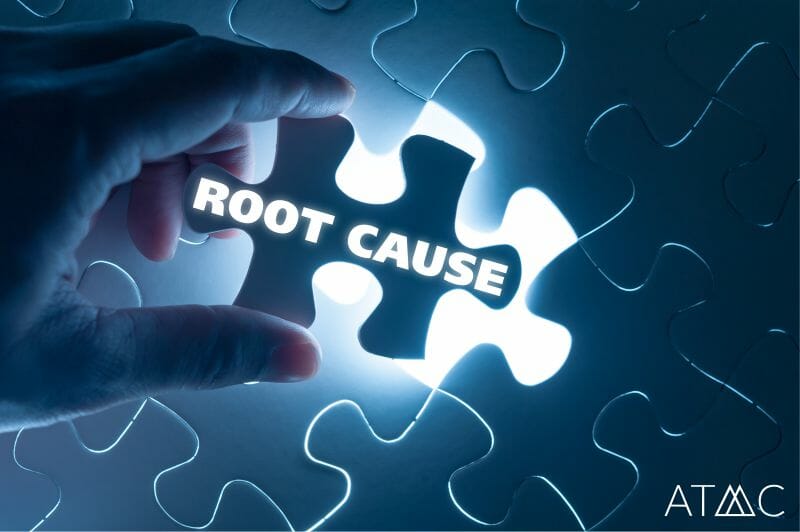 Of course, where one has become dependent on a drug to stay awake, most likely sleep issues will need to be resolved to be able to come off the drug successfully. Modafinil tapering can be made easier by utilizing modafinil alternatives (drug-free) for wakefulness. But, most importantly, we focus on discovering and correcting anything found to be a possible contributor to daytime sleepiness, insomnia, sleep disruption, low energy, sleep apnea, and other issues of concern.
Therefore, allergies, diet, accumulated neurotoxin removal, lifestyle, and many other subjects may be productively treated using non-drug-based methods. The transition from drug-dependent to drug-free can be made tolerable and eased using the correct choices for tapering and treatment protocols. Testing and other assessments are used to evaluate the best treatments for each individual upon entry to the program.
Please contact us at Alternative to Meds Center for a thorough overview of the protocols, testing processes, and treatments used in our health-focused, evidence-based modafinil addiction treatment programs.