Last Updated on August 10, 2021 by Carol Gillette
Alternative to Meds Editorial Team
Medically Reviewed by Dr Samuel Lee MD
Table of Contents:
Provigil addiction may be more problematic, and more prevalent than was previously thought, according to medical researchers in JAMA published findings.1

Insights on Provigil Addiction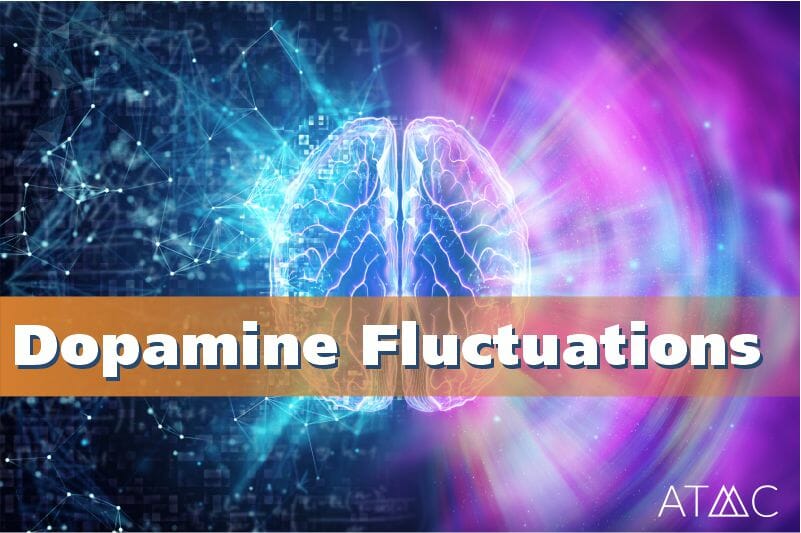 How serious is the risk of Provigil addiction? According to the National Institute on Drug Abuse, Dr. Nora Volkow, Dr. Joanna Fowler, and their team of researchers have shown that Provigil acts on dopamine receptors similarly to, but less aggressively than other stimulant drugs like cocaine and amphetamines.1,2 Promoters of this "wake-up" drug have focused on its non-addictive characteristics. And in so doing, may have influenced physicians and others to start on a path that may have inadvertently ended up in unintentional drug dependence.
While the dopaminergic action of Provigil appears to be less instantaneous and less intense than cocaine or meth, it has been shown to alter the brain in some similar ways. This may be something of a wake-up call in itself, for physicians as well as consumers who might casually opt to take it off-label for "cognitive enhancement" or for its euphoric effects. The NIDA study showed that due to lacking more complete information, doctors have largely overlooked the risk potential for addiction. In fact, Provigil does present a very real risk of abuse and addiction.3-6

Provigil on the Job
Provigil and its generic components have been studied for decades since coming into public use. Provigil is FDA approved for treating narcolepsy, shift-work sleep disorder, and obstructive sleep apnoea despite the use of a CPAP device.13
It is still not completely understood how the drug creates the wakefulness effects. The research of Greenblatt and Adams suggests a weak inhibitory effect on dopamine reuptake may be at least in part, causative. While in vivo tests showed no affinity for serotonin or norepinephrine transporters, elevated levels of these neurochemicals were found concentrated in the prefrontal cortex after taking modafinil. It is not understood why these secondary effects occur, and research is ongoing.3
A person needing to stay awake on the job may benefit from the occasional use of stimulants, such as Provigil. The drug is prescribed to help with chronic fatigue, narcolepsy, and ongoing sleep troubles. Where possible, it would be even more helpful to find out what is causing the chronic trouble and fix that. Alternative (drug-free) wakefulness solutions and treatments may be of great help without the Provigil addiction or dependency risks. For people with a history of addiction, the abuse potential of Provigil or other chemical stimulants can present a significant health risk.4 Alternative treatments provide a safer treatment option.

Off-Label Uses of Provigil
Provigil is not approved for children under the age of 18, mainly due to the dermatologically toxic reactions in clinical trials — yet it is prescribed off-label for ADHD in both children and adults. Other off-label uses have arisen such as cocaine addiction treatment, recovery after surgical anesthesia, and treating depressive episodes in bipolar disorders. Some physicians prescribe Provigil as an adjunct to make SSRIs more "effective" when the antidepressants alone are not producing the desired result.13

Provigil Side Effects to Be Aware of
Provigil can cause mild to severe, though more rare, side effects. The FDA has reported on numerous side effects that emerged during clinical trials.14 These are summarized and briefly defined in the list below.
Provigil Side Effects
SJS 8 Stevens-Johnson Syndrome — sheetlike loss of skin and mucous tissues, life-threatening.
Toxic epidermal necrolysis or TEN — erosion of skin and mucous membranes, life-threatening.
DRESS 7 (drug reaction with eosinophilia and systemic symptoms) — symptoms include fever, rash, liver impairment, painful skin eruptions, blood disorders, potentially fatal drug reaction)
Suicidal ideation
Mania
Psychosis, hallucinations, paranoid delusions
Angioedema 9 — swelling of face, eyes, tongue, lips, larynx, potentially fatal drug reaction.
Anaphylactoid reactions 10
Pruritis 11 — severe chronic itching
Asthenia — weakness, tiredness, chronic fatigue
Myocarditis (inflammation of the heart muscle)
Leukopenia (low white blood cell count)
Thrombocytopenia (deficiency of platelets leading to bruising, bleeding, clotting)
Hypertension (high blood pressure)
Anxiety, nervousness
Depression
Alterations of mood, perception, thinking, feelings, similar to other CNS stimulants
Confusion
Agitation
Headache
Nausea
Loss of appetite
Insomnia
Rhinitis (inflammation of the nasal tissue, runny nose, sneezing, stuffiness)
Dizziness
Diarrhea
Euphoric effects
Hoarseness, difficulty breathing or swallowing
Drug Interactions With Provigil (modafinil)
Doctors recommend not taking Provigil concurrently with certain other drugs due to interactions that may negatively impact health. For example, diazepam and triazolam are metabolized by CYP enzymes which could warrant an adjustment in dosage due to the combined effects of these drugs and Provigil. Always consult your prescriber before combining drugs.1,2,14
Addiction Treatment Help for Provigil Dependence
Alternative to Meds Center has provided help for Provigil addiction treatment for 15 years. Programs are individually designed to not only taper from and eliminate medications safely but to discover the underlying causes for symptoms that led to addiction or dependence on drugs or alcohol. Addressing the root cause of unwanted symptoms such as narcolepsy, chronic fatigue, etc., is what leads to freedom and Provigil addiction or dependence recovery.

Want More Information?
We are ready to help you or your loved one.
Holistic treatment is waiting for you or your loved one, within a world-class facility, founded on scientific principles and evidence for a full recovery. Alternative to Meds Center's focus is on finding and treating the root causes for daytime sleepiness or other troubling symptoms. You or your loved one can discover new drug-free ways to promote natural mental health. Please see the services available when a person enrolls in treatment at Alternative to Meds Center.
Contact us at Alternative to Meds Center to find out more about our Provigil addiction treatment and Provigil tapering programs.