Last Updated on January 10, 2021 by Carol Gillette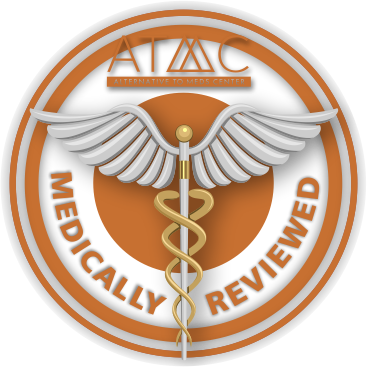 Alternative to Meds Editorial Team
Written by Diane Ridaeus
Medically Reviewed by Dr Michael Loes MD
Table of Contents:
This article discusses Lortab (hydrocodone) alternatives, side effects, withdrawal, and other FAQs. Hydrocodone is a medication for moderate to severe level pain relief, combining the narcotic drug hydrocodone and a second non-opioid analgesic, acetaminophen. Another name for acetaminophen is Tylenol. Children under the age of 6 years should not be given Lortab due to risks of respiratory impairment and other severe side effects.

What is Lortab?
Lortab is one of a host of combined opioid analgesic medications that came under FDA and DEA scrutiny in 2011.
Quite apart from the addictive nature of Lortab, there was additional concern because the high content of acetaminophen was linked to liver damage, renal impairment and even liver failure. In 2014, hydrocodone products were the most prescribed drugs in America.
In a statement from the FDA's Office of New Drugs, Sandra Kweder said:
"Overdose from prescription combination products containing acetaminophen account for nearly half of all cases of acetaminophen-related liver failure in the United States; many of which result in liver transplant or death." 1
All of these medications were required to be reformulated by 2014, to contain a maximum of 325 mg acetaminophen per tablet. All products containing more than 325 mg acetaminophen were either discontinued or banned and pulled from the market by July of 2014.2
As mentioned, there is another problem with hydrocodone combined products, also called HCPs such as Lortab, Vicodin, Norco, and others, because they are very addictive. Lortab and similar products are also very expensive compared to heroin, and their effects are similar. The DEA found an enormous rise in heroin addiction from 2011 and on, and attributed the phenomena to the number of addicted users of these legal opioid drugs turning to heroin as a cheaper alternative. Heroin use doubled from 2011 to 2014.4
More information is provided below on other important topics that may assist you in making informed decisions regarding starting or stopping opioid medications or HCPs such as Lortab.