Last Updated on November 21, 2022 by Carol Gillette
Alternative to Meds Editorial Team
Medically Reviewed by Dr Samuel Lee MD
Table of Contents:
Prozac has often been called the miracle SSRI that revolutionized the treatment of depression. Sales were astounding! The graph of antidepressant sales resembles the trajectory of a 747 taking off to heights never before seen. However, the graph of rising mental health disabilities looks identical.
However, in 2005, the FDA required a black box warning on all SSRIs for increased suicidality. And, in 2005, the 747-style trajectory of both graphs begins a sudden dramatic descent showing that fewer prescriptions were written, and fewer deaths by suicide also occurred.1-3 Clearly, drug therapy is not the answer that we were led to believe, or that we were hoping for.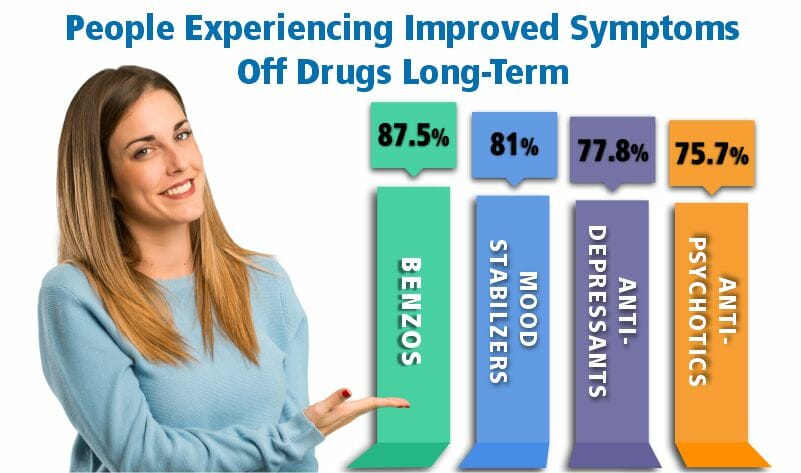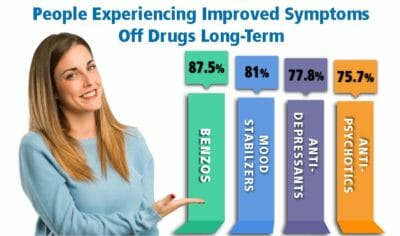 Are you Looking For a Better Way?
At Alternative to Meds Center we frequently speak with persons who have reached a stalemate after lengthy drug-based treatment, and who may be looking for better ways to improve mental health. For nearly 20 years the center has helped clients looking for a more natural approach to eliminate symptoms. We specialize in finding the root cause(s) for troubling symptoms and addressing the biophysical and emotional factors that may have been overlooked in previous diagnoses and failed treatments. Our success has been tracked and verified by independent researchers and says it all.