Last Updated on July 21, 2021 by Carol Gillette
Alternative to Meds Editorial Team
Medically Reviewed by Dr Samuel Lee MD
Table of Contents:
Understanding Iatrogenic Mental Disorders Better
No one talks about iatrogenic disorders nearly enough. Iatrogenic disorders (literally, disorders caused by the physician or treatment) including mental disorders, have not been very well understood. However, in medical literature, it is well known that drugs can cause mental distress, injury, and illnesses.1 Nonetheless, we hear more often about a drug that "triggered some underlying mental illness." Or, a patient begins a prescription of Klonopin and contracts panic disorder literally overnight. The prescribing physician does not recognize the person's condition as an iatrogenic or drug-induced disorder. The doctor may declare that the patient has developed panic disorder. And, prescribe more drugs.
Another example, a patient may opt to take a sleeping pill seeking relief from insomnia. The drug may produce side effects like emotional blunting, depression, and perhaps even suicidality. Promoters of prescription drugs often put a fuzzy filter on the subject of medicine and side effects. Consequently, the practitioner designates that a new mental illness has emerged. Through this skewed lens, the doctor decides that the drug merely "revealed" the underlying condition.2
Pharmaceutical-based information places a skewed filter over the judgment of many physicians who otherwise would know better.

Avoiding Over-Medication
Described in this way, the drug (and possibly the drug manufacturer) conveniently shift to the role of "innocent bystander," rather than the causative agent. Doctors and practitioners often chalk up additional diagnoses of "mental illnesses" instead of identifying cumulative adverse drug reactions, (ADRs). Consequently, these ADRs are typically accompanied by further medications. The doctor now treats the patient as if suffering from multiple disorders, rather than recognizing they are suffering from over-medication. This follows, unfortunately, a prevailing medical model for treatment. Such practices can take a great toll on a person's overall health and ability to recover, not to mention how it can disrupt the person's family and career.3

Knowledge About Drug Side Effects Is Necessary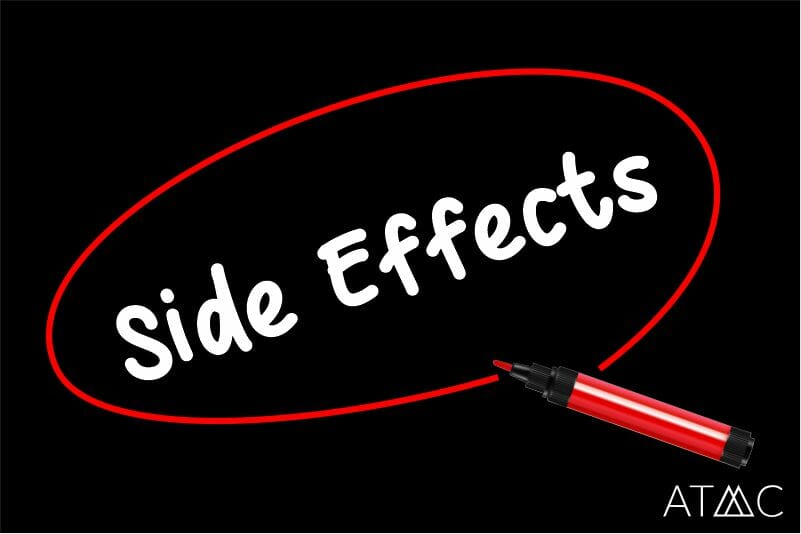 In contrast, compare the above description to the case of a drug that causes cardiovascular disease. One did not have an irregular heartbeat (arrhythmia) but the drug caused the condition to develop. For instance, a tricyclic antidepressant can cause this condition.3 Such a drug-induced illness would be correctly described as iatrogenic. Studies that link certain drugs to specific known adverse reactions demonstrate this cause and effect with certainty. Doctors don't always warn their patients about the possibility (but should.) However, busy or uninformed physicians don't always do so, caught in the pressure of trying to help a patient by prescribing drugs for mental disorders such as anxiety, depression, etc. With diligence and increased understanding of human health, instances of iatrogenic mental health disorders can be successfully avoided.4
Overall, Alternative to Meds Center's tapering programs have consistently transitioned our clients to drug-free or greatly reduced drug reliance, and brought much relief. Iatrogenic mental disorders played a not insignificant part in conditions that debilitated many of our clients for years before finding us and enrolling.