Last Updated on June 30, 2022 by Carol Gillette
Alternative to Meds Editorial Team
Medically Reviewed by Dr Samuel Lee MD
Clozaril alternatives are available to help a person enjoy a stable recovery. Rather than continue wrestling with medications and substituting other drugs, we help a person safely transition over to natural mental health methods, without the need for prescription drugs for the vast majority of our clients.
Often, a prescription of a drug like Clozaril may leave a person feeling they are without other options. Alternative to Meds Center provides Clozaril alternatives that promote a resurgence of natural mental health.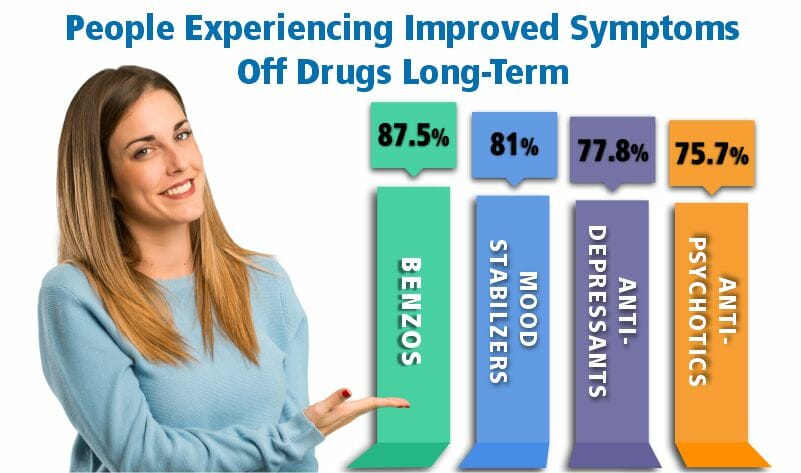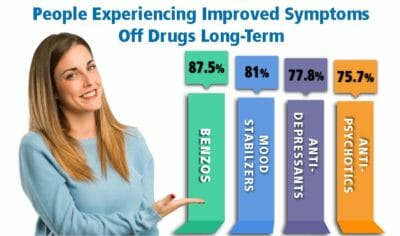 Alternative to Meds Center has provided expertise on medication management for many years, and our published evidence shows consistent success. Did you know that there are much less toxic ways that can address symptoms effectively? Whether your prior medical treatment left a medical condition undiagnosed, misdiagnosed, or provided a premature diagnosis, we search for the factors that need to be resolved effectively without medications. Medications are demonstrably not effective over the long term. Clozaril alternatives can help greatly.
Clozaril users no longer have to endure horrible side effects and symptoms because we have developed clinically proven antipsychotic alternatives that can reduce or eliminate past unwanted symptoms. Alternative to Meds Center has developed many helpful ways that have people feeling good again, and also able to participate more fully in life without suffering from Clozaril withdrawal side effects.