Last Updated on July 20, 2021 by Carol Gillette
Alternative to Meds Editorial Team
Medically Reviewed by Dr John Motl MD
Table of Contents:
Antipsychotics, like Saphris, are generally prescribed at a time of debilitating crisis, with no time available to consider how or when to undertake Saphris withdrawal.
After a crisis passes, one can ask whether moments of upset really necessitate a lifetime of being medicated? Of note, researchers are looking at whether these types of drugs actually reinforce psychosis by upregulating dopamine receptors, and this is a matter that must be carefully addressed in recovery.
Require Saphris?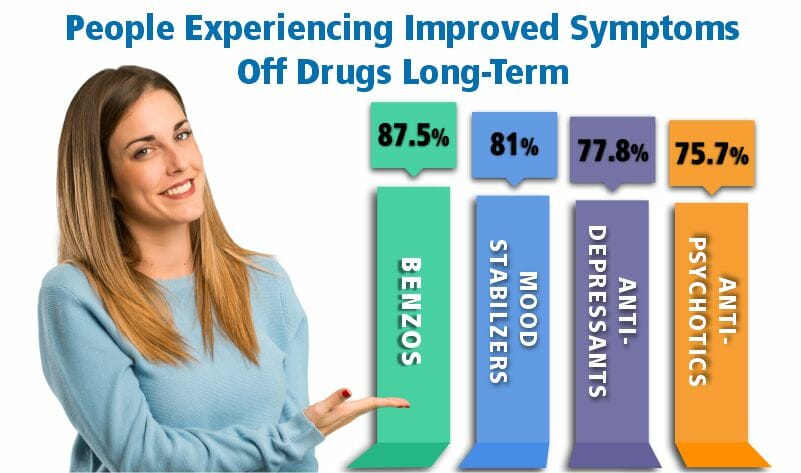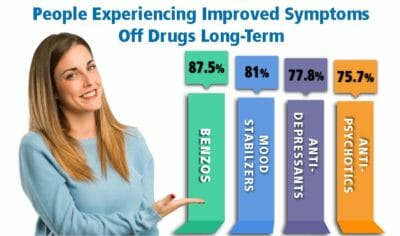 Alternative to Meds has been the leading authority on guiding antipsychotic withdrawal and Saphris alternatives for over 15 years. We have published evidence regarding our success. Many factors may have been overlooked prior to a prescription of antipsychotics and certainly afterward. Alternative to Meds Center takes the time to sort out what happened, what needs to be adjusted (nutrition/lifestyle/allergies/genetic factors/drug use, etc.) When we isolate the culprits, these can be addressed to resolve the underlying conditions. Then we find the medication may be reduced or even entirely eliminated and the client responds very well and continues to do so for the long-term in more than three-quarters of all cases we have treated.
Saphris (generic asenapine) is an atypical antipsychotic medication FDA approved for the treatment of schizophrenia and bipolar episodic mania.
The medication is administered via a sublingual dissolving tablet twice a day. It is a chemical derivative of an earlier tricyclic antidepressant called mianserin. Before beginning or stopping a course of medication, researching the drug and its side effects, withdrawals and other topics is a recommended action. The information below may be helpful to an individual who is facing mental health challenges and gathering information to make the best choices regarding options for health care.