Last Updated on June 29, 2022 by Carol Gillette
Alternative to Meds Editorial Team
Medically Reviewed by Dr Samuel Lee MD
Alternatives to medication and addiction, in general, get short shrift in medical school, leaving doctors under-informed about how to apply mirtazapine alternatives correctly to their patients.4 Instead of being considered as a first-line treatment, alternatives to prescription drugs, unfortunately, take a back seat to pharmaceutical offerings.
Prescription drugs may serve a useful purpose in a time of mental crisis. However, alternatives to mirtazapine (Remeron) and other prescription drugs can produce superior results and benefits that are much more conducive to good health over the long term.

Do Your Symptoms Require Mirtazapine?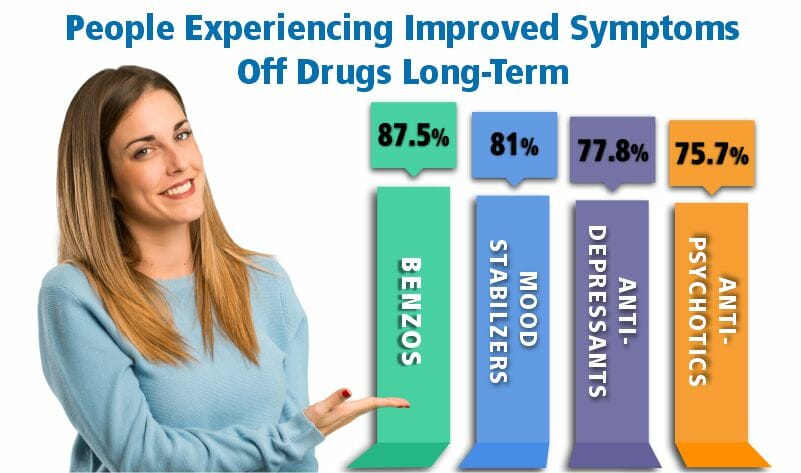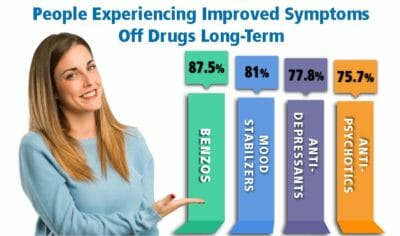 Alternative to Meds has provided expert help on mirtazapine and antidepressant alternatives for more than 15 years in our restful inpatient facility. We have published evidence that has documented our years of success. We investigate and treat root causes, in ways that are much less toxic than prescription drugs. A most common scenario is that a doctor misdiagnoses a patient in haste and possibly ignores medical or other conditions that could have contributed to the person's original symptoms. Now the person has undiagnosed conditions, combined with incorrect diagnoses and treatment. Rather than solving anything, that's when the problems can really began to multiply. Let us help undo that tangle and get you back on track.
This video is of a woman who thought her life was over. Barely able to walk, unable to function or take care of herself, unable to work, on benzos and antidepressants … it did look pretty grim. She got off the medications. She regained her ability to walk. She was able to go back to her professional career in a powerful way. This video documents that journey.