Last Updated on February 9, 2021 by Carol Gillette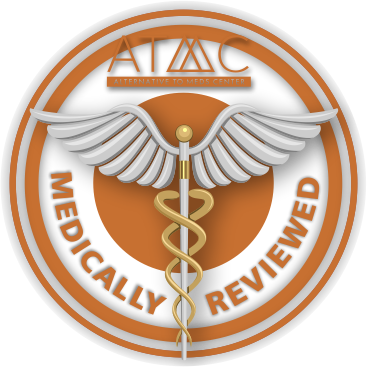 Alternative to Meds Editorial Team
Written by Diane Ridaeus Published Sep 19, 2018
Medically Reviewed by Dr Samuel Lee MD

Notoriously, the most difficult of any drug withdrawal is benzodiazepine withdrawal and heavy metal toxicity plays a crucial role.
Benzo withdrawal inherently has the risk of seizure associated with rapid withdrawal. This is due to the up-regulated (more sensitive) glutamate receptors overstimulating the neurology once the benzo (or drug, alcohol, etc.) is removed.

Up-regulation, Down-regulation of Glutamate, GABA, and Benzodiazepine Withdrawal
Glutamate is a stimulating neurotransmitter.3
During the course of a person's drug use, glutamate receptors have up-regulated in order to provide a satisfactory level of stimulation to the brain. The benzo was depressing the system, and the natural plastic response of the brain was to try to re-increase stimulation by up-regulating glutamate (to stimulate, to compensate).
GABA is a main inhibitory neurotransmitter.4
The benzo was working to enhance the effectiveness of GABA at the inhibitory GABA receptors. This is thought to be the sedating effect of benzodiazepines. However, prolonged use of a benzodiazepine will cause the GABA receptors to down-regulate and become less receptive to the drug. This is the nature of benzodiazepine addiction. Actually, the phenomenon is observable in all drug addiction. It is down-regulation of the receptor for the drug that precipitates increased use. The result is that it takes more to get the same effect.
When Xanax (alprazolam), Klonopin (clonazepam), Ativan (lorazepam), or Valium (diazepam) is suddenly removed, the GABA receptors have already down-regulated to the drug. The receptors will be undersupplied by the body's natural GABA. The receptors to that natural GABA will be less sensitive to any inhibitory influence from the drug, or natural sources. This is why simply using a GABA supplement usually will not calm the person, as they already have "numbed" GABA receptors.
In rapid withdrawal, the up-regulated glutamate will now continue to overstimulate with no regulation from the inhibitory side. The person could well experience a seizure, hence the reasoning for a slow a deliberate taper. Readers and followers of Ashton's Manual are familiar with this approach.
But what about the symptoms that arise even with a benzodiazepine withdrawal slow taper. What about the underlying anxiety? Is there anything that can be done about that? And what about the cases where Orthomolecular Medicine does not seem to be able to quell the anxiety?
How about those persons who have had every hormone test, addressed their adrenal and cortisol function, thyroid, done glutathione IV, and taken every vitamin in the naturopath's arsenal and is still having panic attacks?
What is going on with them?
At Alternative to Meds Center, we have been practicing Alternative Mental Health on the most damaged individuals in a Residential Treatment Center setting. By far, the most common underlying factor in chronic anxiety thus far has been toxicity, particularly heavy metal toxicity. Benzodiazepine withdrawal and heavy metal toxicity are best addressed in tandem.