Last Updated on July 7, 2023 by Diane Ridaeus
Alternative to Meds Editorial Team
Medically Reviewed by Dr Samuel Lee MD
Trazodone long-term effects may outweigh the initial benefits for depression or insomnia. Depression on its own is truly debilitating. Insomnia also steals one's joie de vivre. Often, this dreadful duo conspires relentlessly, each enemy fueling the other on a daily basis. Trazodone is frequently prescribed for a host of other conditions as well.
While a prescription may have been the only exit offered at a time of real crisis, many science-based, drug-free treatments may have been overlooked in your quest for relief. Our aim is to help you recover from persisting long-term effects of trazodone, and authentically mend the original symptoms that led to a prescription in the first place.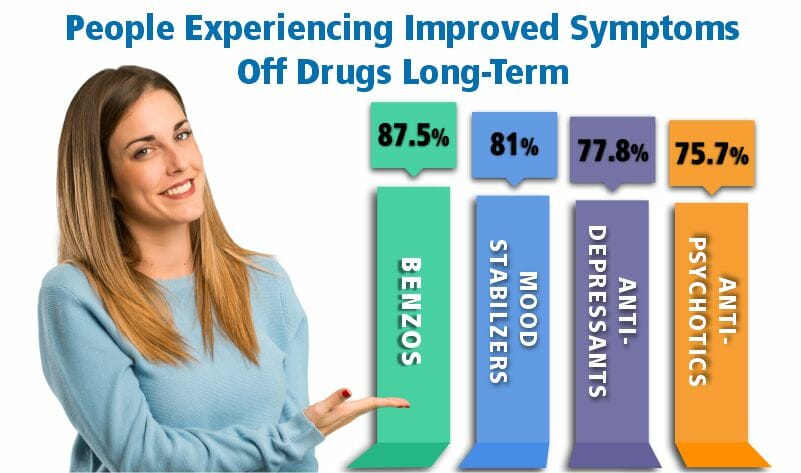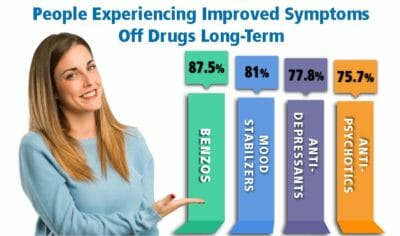 Do Your Symptoms Require Trazodone?
For nearly 2 decades, Alternative to Meds Center has provided methods and therapies aimed at rediscovering natural mental health. Prescription drugs cannot match the success rate that our clients enjoy, as documented in published peer-reviewed reports. Our treatment philosophy is a blend of medically supervised holistic detox and judicious use of natural and holistic methods and supplements to achieve mental wellness naturally. Educational components provide the tools and know-how for sustained wellness after the client returns home. Our success speaks for itself. Each person is unique, and protocols must be individually determined for lasting results.