It is easy to find a doctor to prescribe you medications, but where are the doctors that specialize in Elavil withdrawal and Elavil side effects?
Despite a large body of evidence and patient advocacy groups, doctors still tend to dismiss patients either damaged by Elavil or those haunted with unusual side effects

Do you feel misunderstood?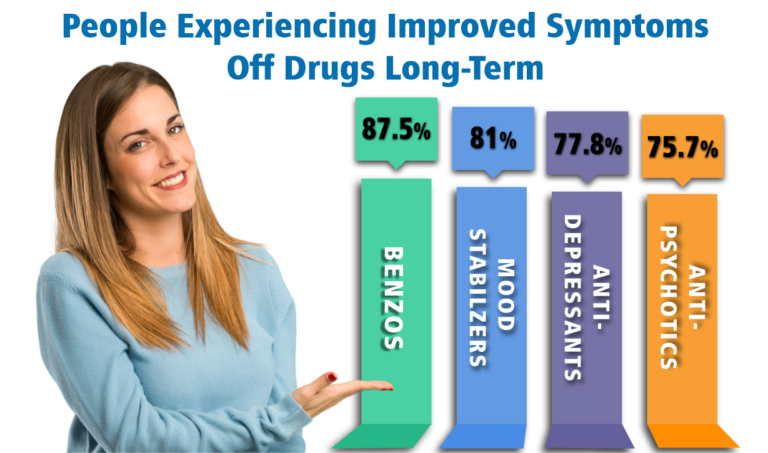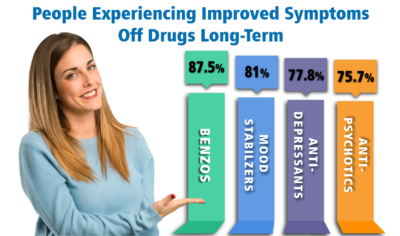 Alternative to Meds has been an Elavil withdrawal help expert for over 15 years. We have published evidence regarding our success. Many of us became guides because we had suffered similarly and had to walk a similar path as you. This peer type relationship is evident in our treatment model and in how we nurture people back to health
Elavil Withdrawal
Elavil withdrawal symptoms are generally not life-threatening where the reduction is gradual. These adverse reactions when coming off the drug can nonetheless be very uncomfortable, especially after long-term use or very high dosage. There is more information discussed below on how to get off Elavil and similar drugs safely and comfortably.
If someone is on multiple medications, this can make the withdrawal process somewhat more complex. Always consult a medical practitioner familiar with withdrawal from prescription drugs for the safest guidance.
As is the case for many prescription drugs, Elavil withdrawal symptoms can resemble the side effects, and re-emergence of original symptoms is also not uncommon, though they can significantly intensify during cessation, especially if the Elavil withdrawal is too rapid or sudden.
Elavil withdrawal symptoms include:
Nausea
Anger
Crying or other sudden emotional outbursts
Depersonalization*
Hypersensitivity to lights, sound, and external motion
Muscle pains and aches
Weight gain or loss
Sweating
Headache
Tiredness
Anxiety
Agitation
General malaise
Unusual dreams
Rash, swelling, especially of the face and tongue
Vomiting
Diarrhea
Insomnia
Sleep disturbances, interrupted sleep, unusual dreams
Irritability
Restlessness
Joint pain
*Depersonalization is not exclusive to coming off Elavil. Antidepressant withdrawal research published by Rusconi et al. shows the range of drugs that can lead to depersonalization during withdrawal.4
How Long do Elavil Withdrawal Symptoms Last?
Elavil withdrawal is commonly reported to last a number of weeks or months until these symptoms eventually begin to fade.

Individual factors can greatly affect the time it takes to recover from withdrawal, such as age, general health, genetic factors, diet, social support or lack thereof, stress from the immediate environment, whether someone is on multiple medications, extant pathology, or other factors. Polydrug detoxification can become too complex to manage in a detox facility that is designed for mono drug detoxification.5
Discontinuing/Quitting Elavil (amitriptyline)
Some people will experience very mild withdrawals, while others may feel so overwhelmed as to make the task near to impossible. It can happen that without proper support and guidance, the person may decide to give up completely and go back on the antidepressant. With proper step by step help, it may be possible for even the most difficult of withdrawals to be gently and correctly guided along to a successful outcome.
Can I stop Taking Elavil Cold Turkey?
It is unsafe to try stopping Elavil cold turkey. Abrupt withdrawal from amitriptyline is hard to distinguish from the signs of acute toxicity.3
Acute toxicity develops rapidly whatever the cause and requires immediate hospitalization to prevent injury or death. Airway compromise, respiratory failure, coma, seizure, convulsions can all present and need intensive care to prevent irreparable damage.
Therefore, coming off tricyclic antidepressant drugs such as Elavil (amitriptyline) should never be done abruptly or too quickly. Always consult a medical caregiver/physician who is familiar with safe Elavil withdrawal treatment before you begin any attempt to come off an antidepressant.
Two important facts about this drug are that Elavil withdrawal should never be done abruptly and that Elavil ranks number one of all antidepressant drugs for death due to suicide.
An astounding 2 of every 5 antidepressant-related suicides link to Elavil, according to a 2017 report by Dr. J Craig Nelson (UCal), and Dr. Daniel A. Spyker (Oregon Health & Science University in Portland).1 This had led many to decide it would be best to learn how to get off Elavil and similar drugs safely.
Elavil was one of the very first drugs ever produced in the class of antidepressants called "tricyclics," first marketed in the 1960s. The word tricyclic comes from the triple ring of atoms that comprise the drug's structure. The toxicity of this drug has become renowned. Those attempting suicide with it are usually successful, as Elavil's lethal effects are tragically well documented over the last nearly six decades. Overdoses are tragically frequent as well, due to not only the toxic effects on neurochemistry but on the heart and respiratory systems as well.
Below we have collated important and useful information concerning this neurotoxic substance, but there may be other questions you have about which you should consult with your doctor or caregiver especially if you have not yet begun a prescription.
Below, we will cover Elavil side effects, helpful information regarding Elavil withdrawal treatment, and other information that may be useful in deciding how or when to seek Elavil withdrawal help. The information below provides help to anyone to acquire some familiarity with how the drug can potentially affect various functions of the body, including the heart, the digestive and urinary tracts, and the brain.