Last Updated on March 2, 2021 by Carol Gillette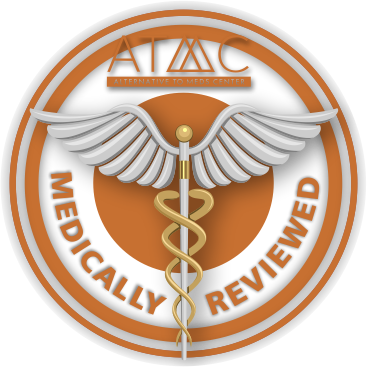 Alternative to Meds Editorial Team
Written by Diane Ridaeus Published Feb 11, 2019

For many people, cleaning supplies with toxins, hygiene supplies with heavy metals, and even foods with genetically modified ingredients will not have a major impact on their lives. However, for some individuals that are genetically predisposed, additives in household items, foods, or even personal property can cause mental health symptoms and reactions that require professional care and attention due to toxic products.
Why Does It Matter What Type of Products We Use in the Home?
Because of the products we choose to use in our homes, exposure to neurotoxicity increases. Without treatment, people experience symptoms, discomfort and other health issues due to toxic burden. A toxic burden occurs when an individual absorbs toxins into their system. Over time, these toxins, in some individuals, will build up and create new symptoms or flare ups.
Learn More About Neurotoxin Removal
Heavy Metals Toxicity
As an example, many popular brand name deodorants are known to contain the heavy metal aluminum. Aluminum exposure, if not properly detoxed from the body, can cause severe mental symptoms. For the average person, using a product with aluminum may be okay, but for those who are more sensitive, a healthier alternative is needed in order to prevent symptoms.
Mold Toxicity
As another example, take an individual who is exposed to black mold, who then exhibits problems sleeping or heightened mental health symptoms, like anxiety. Mold toxicity, according to Psychology Today, "can manifest in many different ways, including symptoms that are exclusively psychiatric, such as depression, anxiety, attention problems, brain fog and insomnia. Vulnerability to mold toxicity is only present in 25% of the population who, in most cases, have a genetic predisposition which inhibits their clearance of biotoxins. A family can all be living in the same house with mold growth, but only one family member will become ill. This is because that person is the only one with the genetic vulnerability."
Healthy Household Products Are Available
For any individual who finds themselves sensitive to their environment, to smells, to chemicals, or even to processed foods, learning how to eliminate heavy metal toxins and other additives, harmful to the environment, is a great way to ensure health and longevity.
With all of the various labels in regards to toxin free products, and lack of education surrounding healthy versions of typical household products, it's important to stay informed. Alternative to Meds Center has put together this list of the Top 10 Toxins in home products to help give you a head start. Another good tool to use if you are interested in finding healthy and chemical free home products is to download the Healthy Homeguide app.