Last Updated on August 9, 2022 by Carol Gillette
Alternative to Meds Editorial Team
Medically Reviewed by Dr Samuel Lee MD
Someday in the not-too-distant future, we hope med school will teach physicians how to help their patients with Zyprexa tapering. This alone could revolutionize the quality of mental health care.
There likely was a good reason for prescribing Zyprexa to a person mid-crisis. However, let's now look at resolving the root causes that precipitated the crisis, and explore sane and non-toxic ways to regain mental health, beyond relying on harsh antipsychotic medications.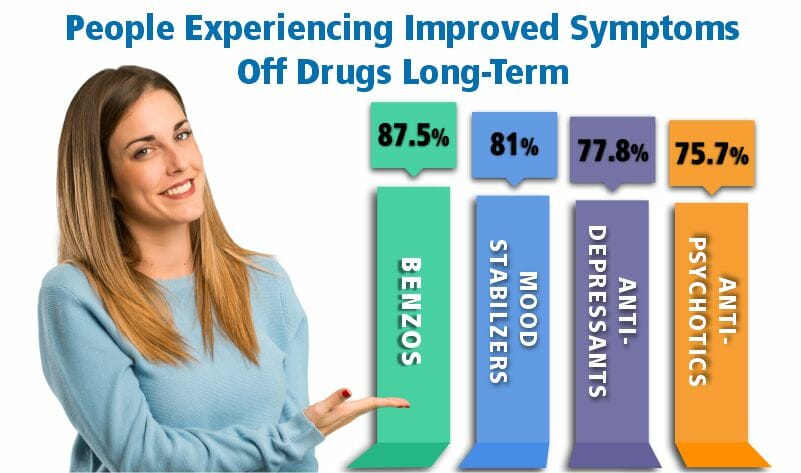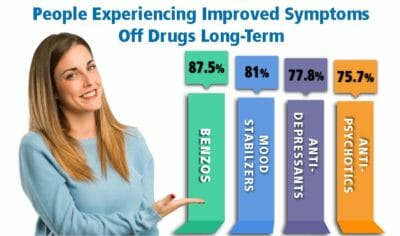 Alternative to Meds has been successfully helping clients through antipsychotic withdrawal and tapering for about 20 years now. Our success is independently documented in published evidence. A client's underlying issues can usually be sorted out without resorting to harmful prescription drugs. It may be found that some medical condition was not spotted and that contributing factors were not looked into at all before prescribing antipsychotic meds. Sometimes the diagnosis was not correct, and the person's treatment plan lacked treatments that could have assisted the situation better.
This video details the journey of a young man diagnosed with bipolar and schizoaffective. His long spans of hospitalizations were dramatic and were leading towards institutionalization. His mom called ATMC, and we clearly heard the potential for a better outcome. We helped him get off of antipsychotics, get his diet adjusted, and get him physiologically cleaned out. He was stable and drug-free when he left and in the 10 years since has become an international speaker and author of multiple books