Last Updated on August 11, 2023 by Carol Gillette
Alternative to Meds Editorial Team
Medically Reviewed by Dr Samuel Lee MD
Table of Contents: Information on Viibryd Alternatives
Alternative to Meds Center has developed a world-class mental health treatment center specializing in Viibryd alternatives and other alternative therapies integrated with safe and gentle antidepressant withdrawal. We put the unique needs of our clients first, and feel that is one of the reasons for our success rate (over 77%). Many clients come to us feeling as if they are lost causes. We have the tools to get you to rise to an optimized level of mental wellness, which we like to call "natural mental health." If you are looking for alternatives to Viibryd, we are here to help you get there.

Please watch this video from our client who felt completely defeated in her efforts to regain her life. The medications were not working, yet she was not able to get off them without horrendous adverse effects. Like many, she felt trapped in a downward spiral. After her program at Alternative to Meds, she reached her wellness goals, and was able to return to her profession, and enjoy long hikes which were impossible before as she was almost unable to walk. It's an amazing success. We hope it will inspire you and give you hope.
Do Your Symptoms Require Viibryd?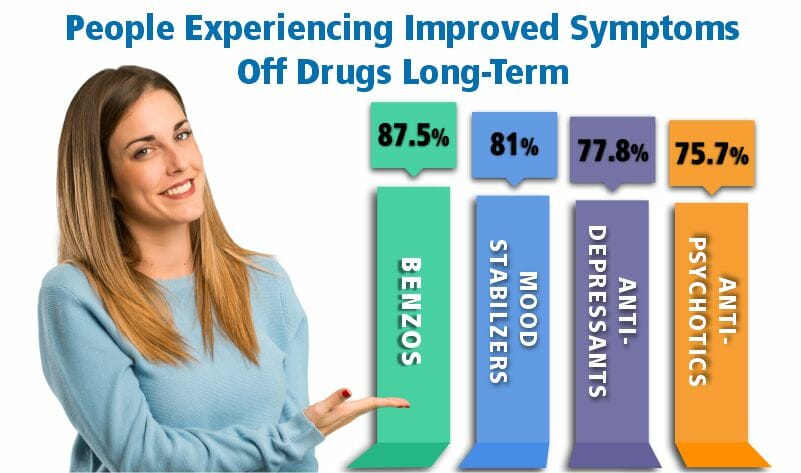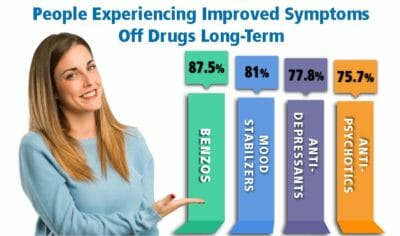 Read on to find out about non-pharmacological Viibryd alternative treatments, and how their use can help a person who is feeling trapped by ongoing symptoms despite heavy medication. Would you like to become free of reliance on medication, and free of the original symptoms that led to prescription drug treatment?
We are here to help you.