Last Updated on January 25, 2021 by Carol Gillette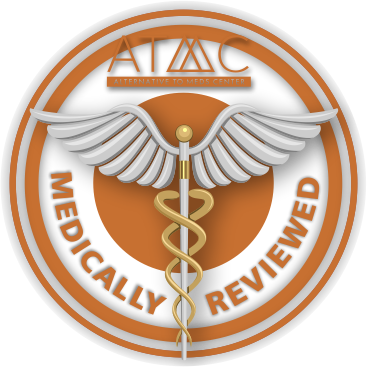 Alternative to Meds Editorial Team
Written by Diane Ridaeus
Medically Reviewed by Dr Samuel Lee MD
Holistic alternatives to opioids for pain management are providing a much wider field of choices for those suffering acute or chronic pain. Opioids are some of the most effective painkilling substances known to man. Unfortunately, these substances are highly addictive and destructive when abused. The CDC reported in 2019 that 7 out of every 10 deaths from a drug overdose were opioid-related. The United States currently faces an ongoing epidemic of opioid overdoses and deaths from opioid abuse.1
Many of the victims of this epidemic do not fit the typical profile of an opioid addict. Many of these people developed addictions to their painkillers after suffering sports-related injuries, injuries from car accidents, and after necessary surgeries. It is essential for anyone taking opioid medications to understand the extreme risks of these drugs and consider opioid alternatives like holistic treatments.
Potential Benefits of Holistic Pain Management
Many Americans look at holistic pain management with understandable scrutiny. Therapies like massage, acupuncture, and light therapy may seem effective in only limited capacities, but the reality is that these treatments can be highly effective and valuable alternatives to opioid medications for various types of pain.
The most important benefit of holistic pain management methods is there is no risk of addiction, no risk of overdose, no risk of respiratory failure, etc. Holistic therapy does not require consuming any type of drug or medication for the therapy to work. Many holistic treatments use therapeutic techniques with thousands of years of history behind them, such as acupuncture, which has remained a staple of Eastern medicine for thousands of years.2