Benzodiazepines like diazepam (Valium) can be disastrous which is why many people ultimately look for diazepam alternatives that will not lay in further injury to the person.
Sadly the medical profession, particularly medical detox facilities, have tremendous difficulty getting a client through diazepam withdrawal without messing up. We can help.

Are you feeling alone in this struggle? So did we.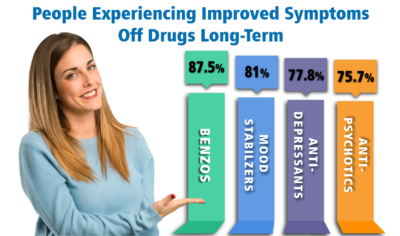 Alternative to Meds has been providing diazepam alternatives to clients for well for over 15 years. Our clients' success is shown in our published evidence that you can review. Some people have more troubles with benzo drugs than others, and we specialize in those who could not easily find help elsewhere. Most importantly, every person has a unique profile, history, and characteristics, and therefore needs to be treated as such.