Last Updated on June 21, 2022 by Diane Ridaeus
Alternative to Meds Editorial Team
Medically Reviewed by Dr Samuel Lee MD
Table of Contents:
At Alternative to Meds Center's holistic mental health and drug rehab facility, we know that there are other solutions for depression, anxiety, and insomnia, than being medicated on Celexa and developing long-term issues with Celexa addiction or dependence.

Help For Celexa Addiction, Tolerance, and Dependence
We provide Celexa addiction and dependence help that allows people to transition to drug-free treatments that are designed to reduce unwanted symptoms that drug therapy was not able to successfully resolve. It also gives an option for effective holistic treatments that do not carry the same liability of drug side effects.
Addiction to antidepressants is reportedly relatively rare. Nonetheless, a research study published in the International Journal of Mental Health Nursing found that 27% of a group of nearly 2000 patients taking antidepressants reported they felt addicted to the antidepressant drug they were taking.6
The mechanics of how SSRIs work is not completely understood, but what is known is that after regular use, many find they cannot easily stop taking the medication without harsh withdrawal reactions. Since an estimated 10-16% of the adult population in western countries takes antidepressants, the largest number of which are SSRIs, and more than half have been taking them for more than 2 years, Celexa addiction and dependence looms ever larger in the medical landscape. More than half of those taking antidepressants report withdrawal phenomena when they try to stop.7
Since withdrawal reactions are a feature of drug dependence, we can see that dependence associated with Celexa (citalopram) and similar prescribed drugs may be much more common than many have been told.
Paradoxical effects such as worsened depression are believed to be related to the tolerance mechanism, especially after long-term SSRI use. When a person takes a drug for a substantial period of time, the initial therapeutic effects may fade, leading a person to start taking the drug in higher doses, or more often than was prescribed to replicate the desired effects. This is called drug tolerance and is a sign that dependence has developed. Side effects are another matter of concern, for example, carbohydrate cravings, nausea, sexual dysfunction, unusual skin lesions, or rashes that may linger for some time, even after the drug is stopped. There have also been case reports of a compulsive gambling habit that began after taking Celexa, which may be related to how the drug affects other factors in life that can start a spiral down into chaos. While some persons report no such adverse reactions and do not exhibit signs of dependence or addiction, evidence suggests that the majority of those taking SSRIs do suffer in these and other undesirable ways.3-5
5 Signs of Celexa Addiction, Tolerance, or Dependence
Withdrawal symptoms emerge when a dose is missed or delayed, including brain zaps, nausea, headache, increased anxiety, agitation, dizziness, lethargy, mania, emotional blunting, among other reactions.7
Reactions to stopping the drug are perceived as severe.
Paradoxical symptoms have emerged, such as worsened depression.
The drug seems like it no longer works, the dosage has been upped, or other drugs added.
Celexa has been taken long-term, i.e., for more than 2 years.
Why Is Celexa Prescribed?
People are often given an antidepressant before there has been any investigation to find what might be the cause of their depression. For many, it is prescribed following a traumatic emotional event. As time passes, the person may still be taking the medication but are now also struggling with antidepressant addiction. This would be indicated where withdrawal symptoms emerge if they try to stop taking it. Addiction can develop more quickly than it may be commonly realized.

Is Celexa an SSRI?
Yes, Celexa is a selective serotonin reuptake inhibitor (SSRI). One of the major issues with this class of drugs is that even if an individual isn't deficient in serotonin when they start their prescription, this medication can actually create a serotonin deficiency. This drug does not produce serotonin, it blocks its reuptake. Serotonin is supposed to be reuptaken, in order for our nerve cells to reuse it for normal functioning of neuronal activity. But when serotonin molecules are forced to stay suspended outside the nerve space, this blocked serotonin degrades, and evntually a deficiency is created. The reuptake process has in fact been hijacked.1
This is a very similar process to how cocaine abuse wastes all of a person's dopamine, another type of neurotransmitter. Cocaine does not produce neurochemicals but only manipulates these natural substances as previously described. Dopamine is our reward neurochemical, and when an individual takes cocaine for the first time, everything will feel rewarding. However, at some point, their dopamine will be entirely exhausted and nothing will hold a sense of reward or any value to them. There may be other consequences as dopamine is responsible for a wide range of functions in the healthy body.
The neurotransmitter serotonin acts as an inhibitory component of our brain. Serotonin inhibits stimuli from the outside environment, also creates the very important sleep neurohormones, and additionally decreases behaviors and thoughts of a compulsive nature. When an individual is withdrawing after Citalopram addiction or dependence has developed, the result is overstimulation, sleeplessness, anxiety, and even symptoms similar to OCD and Tourette's. This is experienced because the individual now has a real serotonin deficiency. Receiving well-managed Celexa addiction help can efficiently and substantially relieve the pain and discomfort of withdrawal.

SPECIAL WARNING RE CELEXA ADDICTION:
The FDA has issued warnings about Celexa being linked to potentially fatal heart abnormalities. Dosages have been limited to 20 mg or less. If addiction to Celexa has caused drug use to increase, or has caused cardiac symptoms it may be a necessary step to seek addiction and withdrawal help for Celexa to avoid further complications.2

Where to Find the Best Help for Celexa Addiction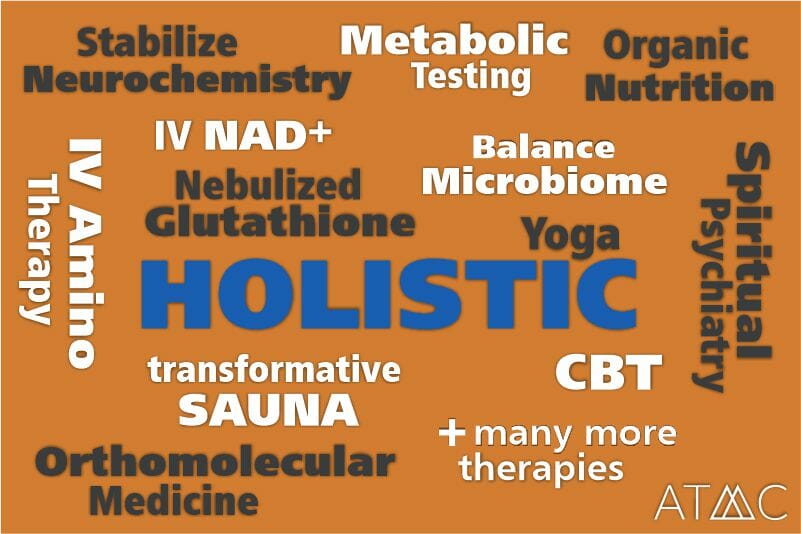 Many people may be frightened and unsure of SSRI withdrawal symptoms, which can inhibit their decision to overcome Celexa dependence. However, antidepressant addiction can be effectively combated and resolved in Alternative to Meds Center's Celexa addiction and dependence treatment program. Holistic detox can provide relief safely, and gently, and can be assisted greatly with orthomolecular treatments before, during, and after Celexa addiction or dependence treatment. Through employing targeted nutrients while the drug is being withdrawn, administration of other oral nutrients, and removing neurotoxic substances from the body, the essentials needed that can actually produce serotonin are administered.9-11 This is done in combination with lab testing, and counseling,8,12 for the purposes of discovering actual contributors to why the individual was depressed originally. Our approach at Alternative to Meds Center is to thoroughly address those issues for lasting success. Many popular adjunctive treatments are also offered including yoga, therapeutic massage, Equine therapy, QiGong, dual diagnosis treatment, and many others during the client's inpatient stay. Our facility is warm and inviting, with peer support programs in place, and is toxin-free for a refreshing comfortable experience. The location is close to many opportunities for outdoor hiking, biking, sightseeing, and fantastic photo opportunities in and around the Red Rocks of Sedona. Celexa addiction is treatable and using holistic techniques and therapies, you can regain your life, and your natural mental health, and become medication-free.