The under-reported benzo crisis continues on its path of destruction, leaving more people than ever in search of safe benzodiazepine withdrawal, and a pathway back to better health.
Benzodiazepines can be horrendous to try and taper off. The longer a person has been on this medication the worse the consequences can become. Alternative to Meds has refined and designed a safe program for you to regain your stasis as well as give you the tools to support natural mental health.

Do you feel alone in this struggle?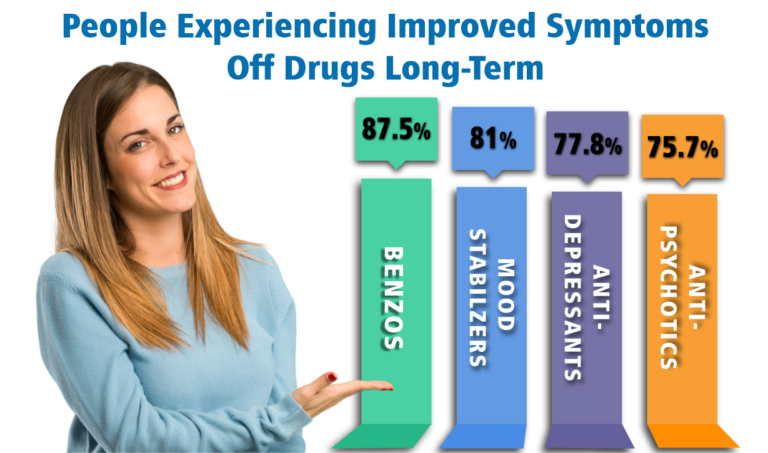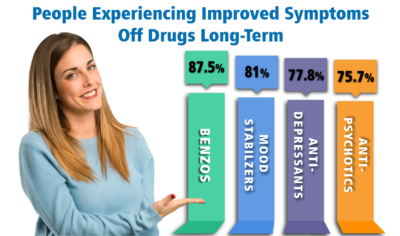 For over 15 years Alternative to Meds has documented the success of our clients treated for benzo withdrawal and recovery. We invite you to review our published evidence and see the results for yourself. In the stress of a crisis, often a hasty diagnosis may have sent you on a path that did not end well. Testing that could have revealed a need for nutritional, genetic, or other non-toxic treatments was possibly never done. We are the specialists who can sort out these matters and give you the proper and comprehensive guidance that was never offered.
You probably already know the horrors of this drug. Benzodiazepines are typically more difficult to withdraw from than heroin. And, trying to live life on benzos can be a mess.

Please watch the videos you see here or call us to get hope about your situation.
Benzodiazepines are primarily used for lessening anxiety and promoting sleep. The most recent advisories both in the US and abroad recommend short-term use only, no longer than a number of weeks. Benzodiazepines are the most common category of prescription medications that Alternative to Meds Center addresses since an unsupported benzodiazepine withdrawal process could be considered close to impossible.1
However, these are powerful drugs and can alter neurochemistry even after short-term use, and especially when used long-term may end up causing more side effects than they were targeted to address.
Never abruptly stop taking benzodiazepine drugs, as to do so may lengthen the withdrawal symptoms considerably. Alternative to Meds Center specializes in relieving benzodiazepine discontinuation syndrome and the protracted symptoms of withdrawal which individuals who taper at home may unfortunately face.
At the center, we focus on correcting the causes of anxiety or insomnia so that an individual can be free of these symptoms, and also free of benzodiazepine side effects, and free from benzodiazepine withdrawals.
Learn About the Alternatives to Benzodiazepines

We have found that in many cases of chronic anxiety, the individual has in fact accumulated neurotoxins and heavy metals in the body, which can overstimulate the CNS. In fact, this overstimulation could well have been the reason for a prescription of benzodiazepine medication in the first place.
Clearly, a person who experiences constant anxiety may suffer from a burden of neurotoxic accumulations, such as mercury, aspartame, industrial cleaners, or even pesticides. For long-term relief, the toxic burden has to be removed.