Last Updated on February 22, 2021 by Carol Gillette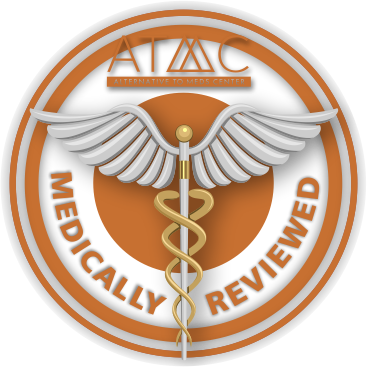 Alternative to Meds Editorial Team
Written by Lyle Murphy, Founder Published Dec 5, 2019
Medically Reviewed by Dr Samuel Lee MD
Seroquel withdrawal psychosis has received a surprising amount of exciting and revelatory independent research in recent years. This, despite the pharmaceutical industry's own financially sponsored studies that, in stark contrast, attempt to assert antipsychotic medication ought never to be discontinued, but that it should be taken for life. We are aware at Alternative to Meds Center that Seroquel alternatives are available that can overcome the challenges of antipsychotic withdrawal psychosis.1
A recent study published in the British Journal of Psychiatry concluded that "There is an urgent need to ascertain whether the high mortality in schizophrenia is attributable to the disorder itself or the antipsychotic medication."
4
Such studies underscore not only concerns regarding potential Seroquel overdose or other drug-induced consequences but the great need for caution both in prescribing as well as carefully reducing and discontinuing antipsychotic medications.
What is Seroquel Prescribed For?
Statistics show that Seroquel and other "second generation" type antipsychotic medications have remained in the top 100 most prescribed drugs in the world over the last decade or longer.2 The ever-expanding number of conditions that can precipitate being prescribed Seroquel is one of the heaviest drivers of the drug's popularity/profitability.
Seroquel and other types of antipsychotic medications such as Risperidone, Olanzapine, Lurasidone, Aripiprazole, and others are prescribed for schizophrenia, mania, and psychosis. Additionally, doctors also prescribe Seroquel for sleep, Seroquel for depression, Seroquel for anxiety, and sometimes prescribe Seroquel for alcohol withdrawal.
Various other conditions that are unrelated to psychosis or being out of contact with reality are also treated with Seroquel and similar drugs.3 Prescribing Seroquel for anxiety or depressive episodes related to bipolar conditions is also a common practice. Prescribing Seroquel for sleep is less common, but still occurs more often than it probably should. Prescribing Seroquel for drug rehab program use is also not an uncommon practice. As stated earlier, the list of reasons for prescribing Seroquel seems to grow longer each year.