Last Updated on January 10, 2021 by Carol Gillette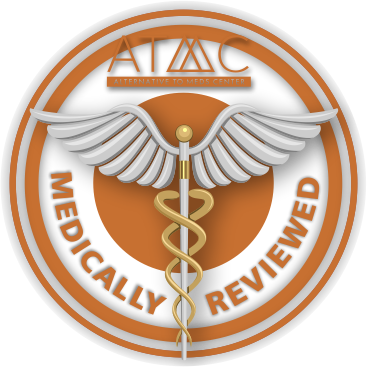 Alternative to Meds Editorial Team
Written by Diane Ridaeus
Medically Reviewed by Dr Michael Loes MD
Table of Contents:
OxyContin (hydrocodone) is a pain reliever for moderate to severe pain. This Schedule IV narcotic is an opioid analgesic medication prescribed for adults and children 11 years and older. Due to risk of overdose, the tablets should never be cut, crushed or chewed but should be swallowed intact. As of Feb 2018, Purdue Pharma no longer markets OxyContin to doctors in the US.
OxyContin (hydrocodone) is a potent opioid that has generated grave public concerns. Drugmaker Purdue Pharmaceuticals has come under fire for initially under-representing the addictiveness of the continuous release hydrocodone pills.
Originally the drug was aggressively marketed as a non-addictive pain killer, making the manufacturers a killing in sales profits. Doctors began over-prescribing OxyContin, which resulted in the opioid crisis erupting across the US, which is still plaguing the country today.
Before deciding to start or stop a drug, it is well worth finding out as much as possible about side effects and withdrawals and other important pieces of information, so a person can make the best choices for their own health.
OxyContin is a long-acting pain pill, designed to be taken every 10–12 hours for extended pain relief. When used recreationally, there is a high risk of overdose and death if the tablets are taken more frequently, or are crushed, chewed or otherwise tampered with. Recreational use can include crushing and snorting the drug, dissolving and injecting it, or crushing and smoking it off tinfoil. As the number of deaths from abuse began to soar, Purdue changed how the drug was manufactured; making it harder to abuse OxyContin in these ways. Unfortunately and as a result, many of those addicted began turning to heroin instead.
As described in a NIMH article from 2009,
"The promotion and marketing of Oxycontin was a commercial triumph", and a "public tragedy," when OxyContin sales had skyrocketed into the billions and the drug became the #1 drug of abuse in America, along with becoming the most lethal prescription drug in the country, resulting in thousands upon thousands of deaths.1
In Feb 2018, Purdue announced they are no longer marketing OxyContin to doctors in the US, and are turning their focus to promoting non-opioid products.2