Last Updated on September 7, 2022 by Carol Gillette
Alternative to Meds Editorial Team
Medically Reviewed by Dr Samuel Lee MD
Consumer awareness of ibuprofen side effects is low. Many people consume ibuprofen and experience adverse side effects in many cases without knowing it is happening. Drugs containing ibuprofen such as Advil©, Motrin©, etc., are taken to relieve mild to moderate pain, fevers, and inflammation.
Whether the person feels them or not, the side effects of ibuprofen occur. Ibuprofen has become a household name, and almost every person has taken one of these medications for pain relief or fever at some point in their lifetime. Some people take ibuprofen every day for mild pain relief and are aware of certain reactions, though they may not specifically recognize them as ibuprofen side effects.

Inform Yourself of Ibuprofen's Side Effects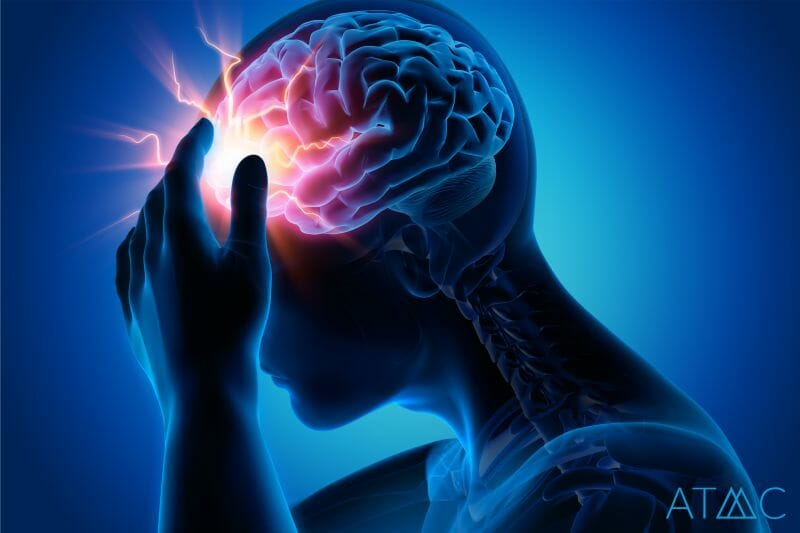 Once a person becomes conscious and aware of all the possible reactions to Advil© or a similar drug, they will probably realize that they have experienced one or more of these at least once. They might finally find out what the reason is for the perpetual dizziness or the perpetual headache they have been suffering from … two examples. Ibuprofen side effects or reactions can be subtle but still concerning. They can be serious, life-threatening, or just downright uncomfortable. Most people take ibuprofen for the occasional backache, headache, flu or cold, fever, sore throat, or minor injury. While ibuprofen may relieve some painful symptoms of the headache, backache, or fever, ibuprofen side effects might present somewhere else besides the location of the pain. A person may take a headache pill, but the drug could cause a bleeding ulcer in the stomach. The good news is that you can take natural herbal remedies that have the exact same pain-relieving and anti-inflammatory properties that ibuprofen does, minus all of the nasty side effects.1

Taking Ibuprofen for a Headache Might Give You … a Headache.
These are the most common ibuprofen side effects: abdominal pain, upset stomach, heartburn, indigestion, rash, dizziness, drowsiness, nausea, headaches, ringing in the ears, constipation, heartburn, flushing, diarrhea, feeling faint, feeling lightheaded, and feeling hot or cold flashes. So let's say you take ibuprofen for a headache, but your headache gets worse and you don't know why since ibuprofen is supposed to relieve pain. The answer to this is that one of the most common ibuprofen side effects is … headaches. Now you know why your headache didn't go away.2

Side Effects That Are Much More Serious
Ibuprofen thins the blood and reduces the ability of blood to clot when it is supposed to, so if you take ibuprofen for an injury; the ibuprofen may cause you to bleed more. If a person takes ibuprofen who has existing ulcers, ibuprofen may cause the ulcer or cause existing ulcers to bleed.3 Ibuprofen causes ulcers in the stomach or intestine. Ibuprofen may block the pain of the ulcers, and also block stomach pain. This may lead to overlooking a serious medical condition that needs to be treated. Pain is the body's way of bringing attention to an area that needs to be healed. Taking a pain reliever that can cause further damage can turn out to be risky, made doubly dangerous because the pain signal has been silenced without actually treating the underlying health condition.
Some other signs of ulcer bleeding to be aware of are black or grey stools, feeling weak, and feeling dizzy when standing up. Some people need to be incredibly cautious about consuming ibuprofen. If they have had existing impaired kidney function; ibuprofen reduces the flow of blood to the kidneys and can further impair kidney function. People who have asthma have a high risk of allergic reactions to ibuprofen. Blood clots, heart attacks, heart failure, congestive heart failure, hypertension, and fluid retention have also been noted as ibuprofen side effects.4,5
The way to completely avoid such problems is by taking a natural pain reliever.

Find Out About Natural Safe Pain Relief
Some natural substances exist that can provide significant relief. For example, ginger contains twelve anti-inflammatory and pain-relieving properties that work the same way ibuprofen does, but without the negative effects.6
More research is being done on effective and safe methods to relieve pain than ever before, and remedies that are available at the health store or local grocery abound.
Six Natural Pain Relievers
Essential oils
Cloves
Turmeric
Mindfulness meditation*
Ginger
*A review of 38 studies7 in 2017 demonstrated the benefits of mindfulness meditation for pain relief.

Natural Alternatives Without Ibuprofen Side Effects
Alternative to Meds Center offers holistic alternative treatments for most drugs so that the underlying conditions can be exhaustively investigated and handled in less harmful ways.
Promoting healing is always better than the "quick fix" method, which is the signature of pharmaceutical "solutions." While drugs do have their place in medicine and in resolving health concerns, any kind of medication may produce drug reactions that can actually do more harm than good. While dependence on pain medications is not at all unusual in these modern times, access to effective alternative treatments is if not suppressed, generally ignored by the medical industry. You are invited to call Alternative to Meds Center and get the guidance you have been waiting to hear concerning alternative treatments for lingering or chronic pain, inflammation, or other unwanted symptoms and at the same time, avoiding serious ibuprofen side effects.