Last Updated on February 27, 2021 by Carol Gillette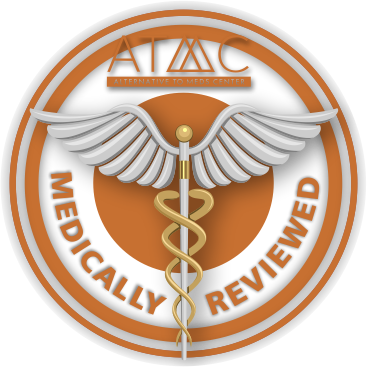 Alternative to Meds Editorial Team
Written by Diane Ridaeus Published May 1, 2020
Medically Reviewed by Dr Samuel Lee MD
Holistic residential treatment rehab at Alternative to Meds Center features a number of cutting edge treatment methods that we believe are essential for a successful recovery. At the center, we focus on what is needed for long-term success for each individual.
---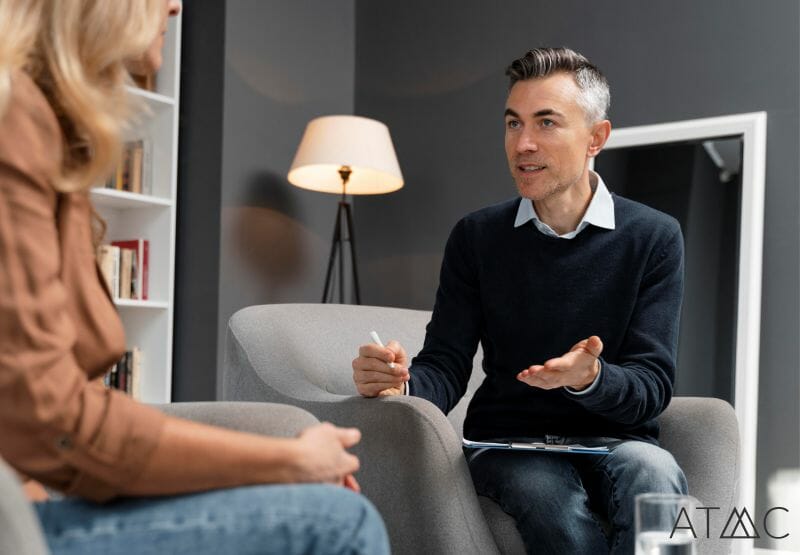 There are many aspects of a person's addiction that are unique unto themselves, such as a spiritual or emotional deficit, history of trauma, self-esteem issues, social dysfunction, outside influences of peers, environment or culture, age, and many other factors. These can often be helped with CBT or other forms of counseling, stress reduction techniques, and other methods of psychological assistance offered at the Alternative to Meds Center.
4
However, we have found there are some factors that undeniably intertwine themselves on a biophysical level concerning addiction and dependence that are extremely likely to present anywhere addiction is operational. Addressing these biophysical conditions is fundamental to our success rate, which has been documented for many years by an outside independent review.
Why Residential Treatment?
In studies done, it has been found that outpatient addiction treatment does help many to begin their steps to sobriety. AA meetings once weekly, or more often, can be very helpful to begin to restructure life around sobriety instead of around drugs or alcohol. For some, it is seemingly enough to make "the decision" and then carry through, and that is the end of the story.
For many more though, relapse is the norm, and even daily meetings will not be enough to reliably achieve and maintain abstinence. One such study estimates that residential treatment helps more than twice the number of participants to remain drug or alcohol-free when followed up after two years.1
Why Choose Holistic Residential Treatment Rehab?
We do not seek to medicate or dampen symptoms with additional drugs, or substitute drugs. The center offers a warm social setting in a chemical-free environment, controlled (and specific, exact, correct) nutritional intake,2 a regimen of various treatment protocols that are prescribed and mostly delivered one on one, as well as neurotransmitter repair, and other treatments that are carefully supervised. In this setting, there is the lowest possible chance for outside interference from distractions such as work or family stresses, as well as avoiding some pitfalls like inconsistent diet, sleep, or even abandoning the recovery attempt altogether. Support, comfort, supervision, daily progress meetings are some of the advantages of an inpatient style rehab that features holistic treatment and allows the client to focus as intensively as possible on their recovery goals.
Can Holistic Rehab Correct Someone's Toxic Pattern of Self-Medicating?
Returning to the aforementioned idea that there are some things that we have found inextricably linked to addiction, we come to one very well documented aspect of addiction, known as "self-medicating." 3,5 That is, the addicted person's attempt to correct or change something in their physiology with drugs or alcohol. However, what if their underlying physiology could actually be corrected? It sounds complicated but is a relatively simple concept, once understood, that has proven extremely helpful in correcting addictive behaviors.
Especially because of the holistic approach (as in treating the whole person) at Alternative to Meds Center, an inpatient setting makes it more possible to receive treatment in the most effective ways possible. An important fundamental of Alternative to Med Center's rehab is the investigative testing and other work that is done to discover certain biophysical underlying conditions preceding or contributing to the addiction. Once discovered, these are remedied using natural methods. This would not be possible in an outpatient treatment program.
Discovering physiological deficits/imbalances and correcting these produces an almost automatic reduction in cravings and other compulsive aspects of addiction in a more direct way than even the most intense application of CBT or other effective talk therapies alone can do. Drugs and alcohol are destructive of natural neurochemistry. Some would say they completely hijack the brain. Others would describe drugs and other addictive substances as the devil incarnate.
However, there is good news to be had. Using precursors to natural neurotransmitters and clearing out heavy metals that compromise neurochemical function and other types of physiological treatments are unmatched for contributing to regaining healthy neurotransmitter function. When psychological AND physiological treatments are combined, the results are extraordinarily effective.
Find Out More About Holistic Residential Treatment
Please contact us to find out more about how our residential program may be the kind of help you or a loved one actually needs to truly overcome addiction. The Alternative to Meds holistic residential treatment rehab is the only addiction treatment center of its kind anywhere in the world and welcomes your call to discuss how such a program could help you or your loved one.