Last Updated on September 6, 2022 by Carol Gillette
Alternative to Meds Editorial Team
Written by Diane Ridaeus Published May 2, 2020
Table of Contents:
Alternative to Meds Center focuses on safe medication tapering, drug rehab, and mental health wellness in a welcoming holistic residential treatment facility. Nestled alongside the stunning Red Rocks of Sedona Arizona, this world-class facility provides not only top-of-the-line treatment, but ample opportunities for hiking, biking, nature walks, fresh air, and sunshine.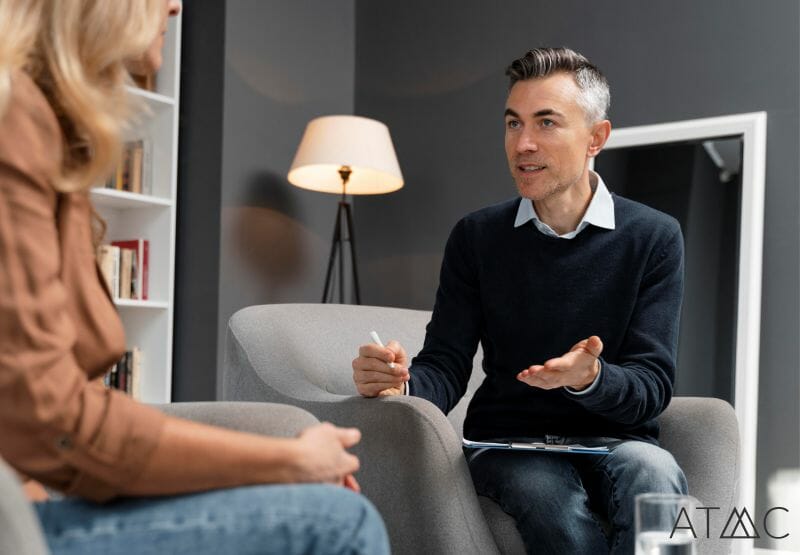 Importantly, with a staff of over 50 licensed, trained professionals, the center is exceptionally equipped to cater to the specific needs of every client. Holistic psychiatrists, doctors, nurses, therapists, and other caregivers dedicate themselves daily to give the very highest levels of care possible. The center is pristine, well-managed, and chemical-free. Yet, the tone of the facility furnishes a compassionate and warm atmosphere that is most conducive to each client's health goals. In this way, guests enjoy ultra comfort, security, and individual program steps without distraction. Of note, studies focusing on treatment models across the world show clearly that an attitude of optimism and commitment from caregivers plays a significant and positive role in a successful recovery.1

Holistic Residential Treatment Facility Advantages
Even the WHO 3 recognizes there are many aspects and facets to holistic recovery. It's not just about masking symptoms and coping mechanisms.
Similarly, SAMHSA 2 has outlined eight dimensions of holistic healing, pointing to these areas of healing in particular:
Emotional
Physical
Financial
Intellectual
Occupational
Environmental
Social, and
Spiritual
So, a wide spectrum healing plan such as that offered at Alternative to Meds Center can include these and other aspects of mental health recovery and addiction recovery. A holistic treatment plan delivered in a holistic facility fits hand-in-glove with such aims, offering a wide range of therapeutic and medical protocols.

Wide Range of Holistic Treatments at Alternative to Meds Center
For example, we offer many genres of personal counseling or talk-therapy, trainer-led physical exercise, equine therapy, rebuilding healthy neurochemistry, life coaching, corrected and clean diet, nutritional supplements, testing for nutritional deficits, education modules on self-care, stress relief, maintaining a healthy gut-brain connection, and many more exciting program components. These can be worked on concurrently with medication tapering or while working on other program steps. Additionally, there are many opportunities for positive social interactions and peer support on a daily basis. In these ways, the client's program can offer a rich palette of therapies, guidance, authentic camaraderie, and medical oversight designed to be highly supportive during the client's stay with us.

Find Out More
Please call us to find out more about the programs offered at Alternative to Meds Center.
Whether you are looking for help yourself or on behalf of a loved one, we can provide much more detailed information about the programs, length of stay, insurance acceptance, and any other specific questions you may have. We welcome your call and are pleased to provide further information requested about our beautiful, world-class holistic residential treatment facility in Sedona, Arizona.