Last Updated on August 3, 2022 by Carol Gillette
Alternative to Meds Editorial Team
Medically Reviewed by Dr Samuel Lee MD
Professional citalopram tapering requires expertise that, unfortunately, is uncommon for medical professionals and most treatment facilities, since it is not taught in medical schools.

Are you destined to remain dependent on SSRIs like citalopram (brand name Celexa)? We at Alternative to Meds Center believe the answer is an emphatic "NO!" We have the expertise and the experience to help you. We have been in your shoes.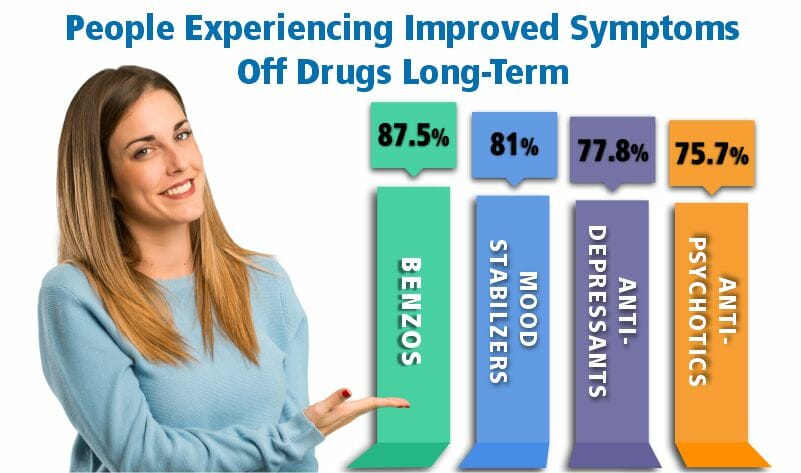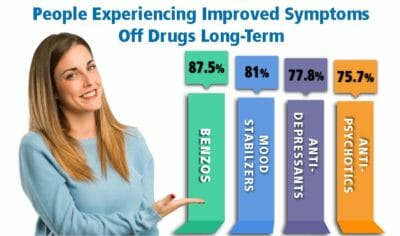 Alternative to Meds has been a leading authority on holistic citalopram tapering for more than 17 years. Using holistic and environmental medicine, we have published evidence demonstrating that over 77% of people we helped get off SSRIs, replacing medication with a holistic lifestyle, suffer fewer side effects and enjoy better mental health than while medicated. It is not only about reducing symptoms, but it is about feeling better and enjoying natural mental health. Many of our staff at the center have, themselves, endured and overcome these struggles in order to become the dedicated caregivers that we are.
Watch this video of a woman who came to us hopeless. Like many of you, she felt she had tried everything and failed. Her naturopathic doctor referred her to us to get off of the meds that were not working. Not only did she get off of the antidepressants and benzos, but she regained her ability to walk, resolved her anxiety and depression, and even regained her lost professional career.