Last Updated on October 20, 2022 by Diane Ridaeus
Alternative to Meds Editorial Team
Medically Reviewed by Dr Samuel Lee MD
Below, we have summarized key points selected from numerous clinical studies on Lybalvi withdrawal. Lybalvi is a new kid on the block in the antipsychotic medication class. In the middle of a mental health crisis such as an episode of psychosis, or a diagnosis of Bipolar, there typically isn't a lot of time to consider options outside of medication. After the crisis has passed, perhaps this is the time to re-evaluate treatment plans and strategies, especially where the use of Lybalvi is associated with the emergence of new and troubling symptoms.
Another potential problem is misdiagnosis which is notoriously common, about 69%, according to a survey published in the Journal of Psychiatry (Edgmont).6 While there may be a time and place for antipsychotics, that may not always necessitate a lifetime of heavy medication. But coming off medication has to be done properly or one might end up back in the soup.
You will want to locate a physician who has the familiarity and confidence in proper Lybalvi withdrawal and discuss if this is a viable option for you. Never abruptly stop taking Lybalvi. Seek help and guidance to come off safely.
Do Your Symptoms Require Lybalvi?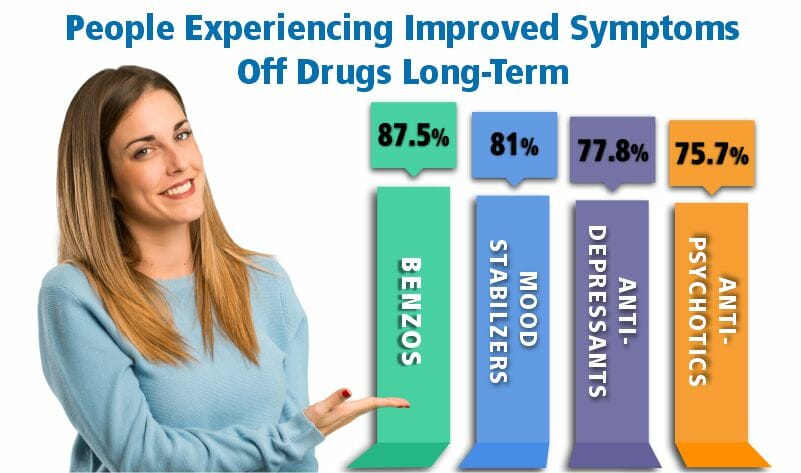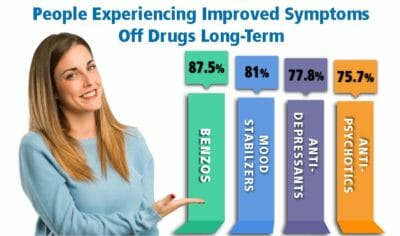 Alternative to Meds has had a near 20-years-long mission to provide safe holistic withdrawal assistance to our clients and a pathway to natural mental health. We are a nurturing, pristine facility with over 40 licensed professionals equipped with compassion and a profound understanding of the protocols that can facilitate your journey to drastically reduced or entirely drug-free natural mental health. We invite you to view our historical success rates from an independently researched source. There is hope. We are here to help.