Last Updated on September 17, 2022 by Carol Gillette
Alternative to Meds Editorial Team
Medically Reviewed by Dr Samuel Lee MD
Table of Contents:
Lexapro withdrawal brain zaps can begin to appear during abrupt cessation, after a missed or reduced dose, and can occur at random when taking the drug as prescribed. Brain zaps are an under-studied phenomenon, despite the volume of reported instances. These disturbing sensations are prescription-drug-related, but can also occur after using street drugs such as cocaine and ecstasy, often after a period of binge use. Zaps can accompany withdrawals from other antidepressants, benzodiazepines, hypnotics, and many other CNS depressants.1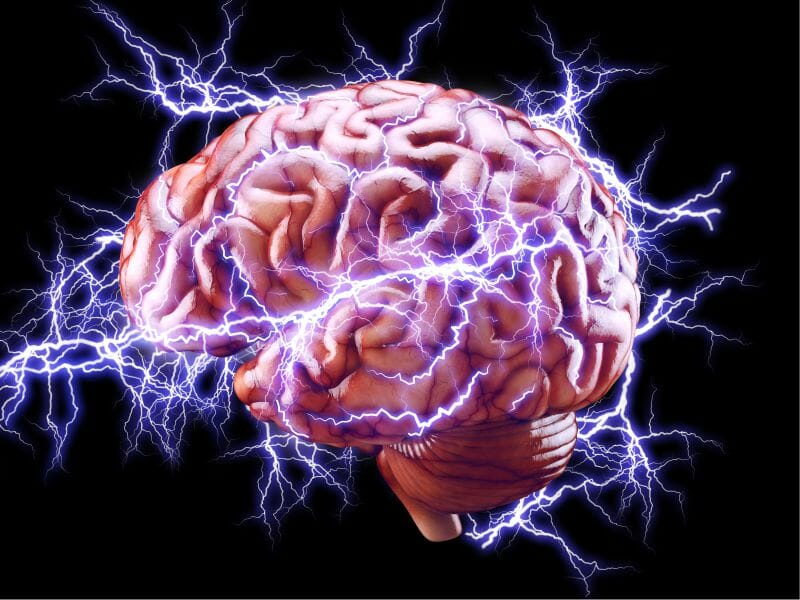 Sensations of jolts of electricity going through the head, neck, and down the spine and outward can persist for days, weeks, and even months. The term brain zap does not come from medical literature, per se, but is taken from vivid anecdotal descriptions. Despite their disconcerting characteristics, and the vast number of anecdotal reports, medical research has not provided complete answers so far to these brain shocks, shivers, jolts, and zapping sensations.7
Organic Chemicals and CNS Support
The body in its miraculously complex design produces organic chemicals (neurotransmitters) that monitor and manage essential functions such as muscle movement, coordination, expression of emotions, and uncountable others. These natural chemicals are messengers that are carried along the nerve channels of the central nervous system. Toward a simple comparative analogy, one might visualize an irrigation system that serves an orchard full of trees. The spacing of trees (like the spaces between nerve cells), enables continuous transfer of essential water and nutrients along an orderly irrigation line and keeps the orchard alive and thriving. If one were to cut that irrigation line or dump a load of toxic waste in between the rows of trees, the result would be a haphazard mess of poisoned and drowning tree roots in some spots where the water floods over, and withered trees from the drought and nutrient deficits created in other places.
The breach of irrigation lines would generate chaos and begin to degrade the vitality of the orchard. One notices that fixing such a disaster does not involve pouring experimental chemicals into the soil but fixing the cut irrigation lines and perhaps waste removal and remembering to re-fertilize the soil richly with organic raw materials. The body, like the orchard, needs to be supported with the right nutrients to keep thriving and healthy in much the same way.
Though the analogy is only approximate, there is a similarity of basic flow lines that run through the brain, nerve endings, cell walls, organs, and about a million other parts and pieces that make up a human body. The CNS is a major carrier of vital information that needs to get to other parts of the body. If the CNS is clogged, halted, overstimulated, overburdened, undernourished, poisoned, dehydrated, or otherwise disordered and threatened, its last defense is often to send a signal of pain or discomfort to summon aid.
Support for a healthy thriving body including the CNS includes giving the necessary nutrients for the manufacture of our natural neurochemicals, cellular repair, the transmission and receipt of signals, and regulating the million other functions attached to it that support life. Nutrition from diet and supplementation is extremely important for many purposes, not the least of which is to help mitigate Lexapro withdrawal symptoms such as brain zaps as one attempts to come off the drug and recover natural mental health. While we do not know everything that can be known about Lexapro withdrawal brain zaps, we know a great deal about recovery from Lexapro withdrawal to mitigate these disconcerting Lexapro withdrawal reactions.2